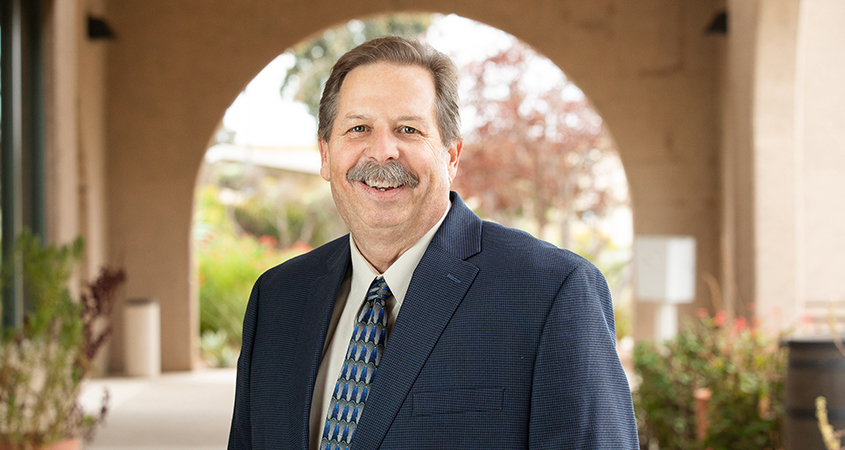 I am so pleased to announce that the San Diego County Water Authority has distributed $35.9 million more to our 24 member agencies across the region as another piece of our successful rate case litigation. The current payments, combined with another set last February, add up to more than $80 million in rate-case payments we secured on behalf of our member agencies in 2021 as part of our ongoing effort to advocate for the San Diego region.
While the litigation was necessary to protect San Diego County ratepayers, we are looking forward and embracing the new spirit of collaboration at MWD under General Manager Adel Hagekhalil and Board Chair Gloria Gray as we focus on the challenges ahead with a united front. The Water Authority and MWD continue to seek resolution outside of court on remaining issues, and we are building a partnership to address challenging issues in Southern California such as water supply reliability, conservation, affordability, and climate change.
Current drought
One such challenge is the current drought. The Water Authority's Board of Directors unanimously voted to activate Level 1 – Voluntary Conservation of our Water Shortage Contingency Plan in support of Governor Gavin Newsom's efforts to sustain California after two record-dry years. This is the third time this century the plan has been activated due to recurring drought. The Governor extended his drought emergency declaration last month to cover the entire state and directed water suppliers to implement Water Shortage Contingency Plans, which are responsive to local supply-demand conditions.
As I have mentioned before, the San Diego region continues to have reliable water supplies due to decades of conservation efforts and ratepayer investments. But San Diegans have always stepped up when duty calls. I encourage residents and businesses to conserve water, avoid water waste, and take advantage of rebates to improve water-use efficiency indoors and outdoors. We offer numerous tools to make the most of every drop at www.watersmartsd.org.
Thank you for your continued investments in supply reliability and commitment to water efficiency that have helped to ensure we have enough water to meet the region's needs both now and for the future, even in the face of climate change. I will continue to keep you updated on the latest drought news in the weeks and months ahead.
https://www.waternewsnetwork.com/wp-content/uploads/2020/11/Gary-Croucher-PRIMARY-View-from-the-Chair.jpg
450
845
Ed Joyce
https://www.waternewsnetwork.com/wp-content/uploads/2018/02/water-news-network.png
Ed Joyce
2021-11-08 14:18:42
2021-11-08 14:18:42
$35.9 Million More Returned to Local Water Agencies, Drought Plan Activated