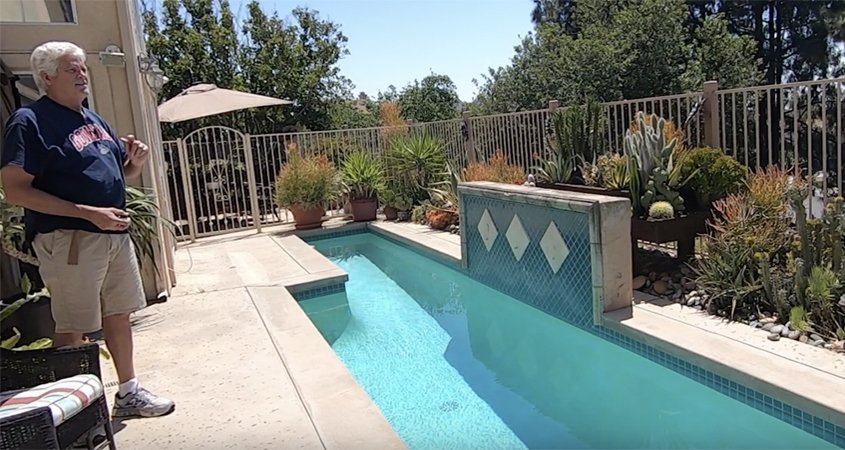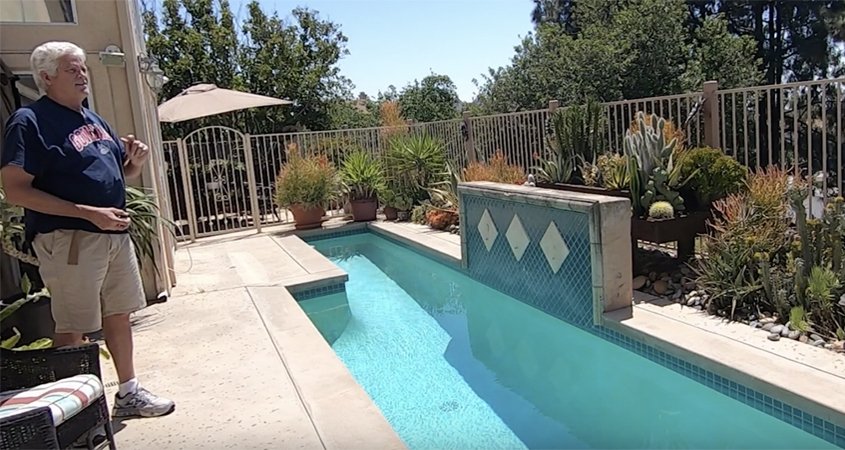 San Diego County residents continue to embrace a conservation ethic by creating beautiful, waterwise landscapes. The Vallecitos Water District reports that more District water customers are reducing their outdoor water use and adopting WaterSmart practices.
Three Vallecitos customers are the most recent examples of the landscape makeover trend, creating beautiful landscapes, and winning the regional Watersmart Landscape Contest.
Best in District winners Doug and Pam Hausmann have lived in San Diego County since 1975.  They both became interested in succulents and decided to remove their sprinkler system. They now water by hand. Some of their plants get by with as little as four waterings a year.
The Hausmanns started growing different plants from cuttings provided by neighbors, and from plants they purchased and then divided. Their success with propagation generated interest in low water use gardening among their friends and neighbors. The couple donated their propagated plants and expertise, helping neighbors to plant waterwise succulent gardens at their own homes.
Waterwise landscape as philanthropic enterprise
The Hausmanns propagation talent helped raise money for "24 Hours for Hank," which supports research in Cystinosis, a rare genetic disease. Cystinosis affects 500 people in the United States. Because the disease only affects a small percentage of the population, research money is scarce. By propagating and selling succulents, the Hausmanns raise about $1,000 a year for the charity on behalf of a friend's grandson affected by Cystinosis.
The Hausmanns were selected as contest winners for their successful landscape project, for the philanthropy it generated, and for the teaching opportunity it inspired.
Saving water, saving wildlife
Tours of residential native landscapes and a visit to the Vallecitos Water District Sustainable Demonstration Garden inspired second place winner Bruce Ferguson to follow through on his desire to transform his yard into a more natural and native setting, attractive to wildlife.
Ferguson loves to see lizards, birds, and butterflies. His garden design reduces stormwater runoff and allows for more infiltration of rainwater into the ground by including two small bioswales. He added two small ponds to provide a water source for animals. After the makeover, Ferguson's water savings range from 20% to 40% monthly.
Third place winner Ellen Kaplan replaced her lawn with a drought-tolerant garden to conserve water, eliminate expensive monthly landscaping, and to give her home more curb appeal.
She used a variety of palms, annuals, kangaroo paws, and succulents. She replaced the existing sprinkler system (which she admitted did a better job of watering her driveway) with a drip system providing targeted watering only where needed.
All three winners received a gift certificate to Green Thumb Nursery in San Marcos to support their waterwise gardening adventures and a Watersmart Landscape Contest Winner sign for their front yards.
(Editor's note: The Vallecitos Water District is one of the San Diego County Water Authority's 24 member agencies that deliver water across the metropolitan San Diego region.)
https://www.waternewsnetwork.com/wp-content/uploads/2021/08/VWD-2021-Hausmann-845-Back.jpg
450
845
Gayle Falkenthal
https://www.waternewsnetwork.com/wp-content/uploads/2018/02/water-news-network.png
Gayle Falkenthal
2021-08-04 17:24:11
2021-08-04 17:24:11
Winning Waterwise Landscapes in the Vallecitos Water District