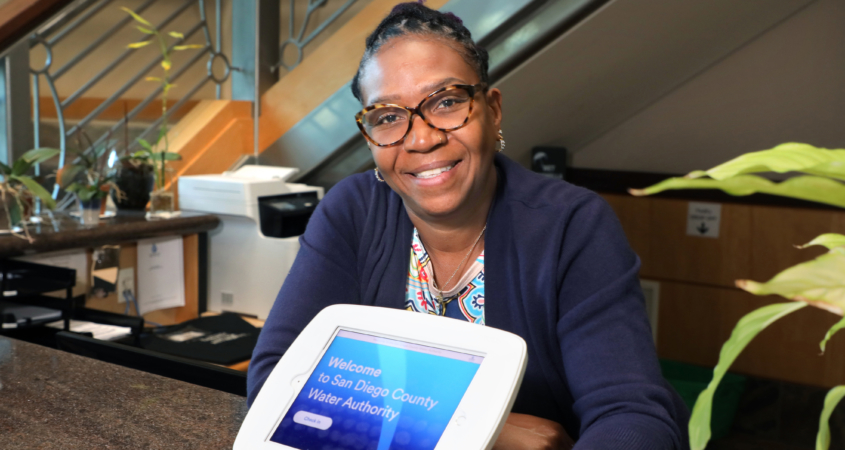 Editor's Note: This feature highlights water utility employees in the San Diego region working during the coronavirus pandemic to ensure a safe, reliable and plentiful water supply. The water industry is among the sectors that are classified as essential. Sandra Louis, San Diego County Water Authority Receptionist, is the Water Utility Hero of the Week.
Water Utility Hero of the Week: Sandra Louis
Job/Agency: San Diego County Water Authority Receptionist
How did you become interested in working in the water industry?
I just had my second baby in March 2006 and I tried to be a stay-at-home mom, but I was restless. I applied with Volt Temp Services and was sent to work in a temporary, one month job as a receptionist for the Water Authority.  My one month was extended for another six months. Then, I applied for the full-time staff receptionist position in December 2006 and got the job. So, I would say the water industry was interested in me.
How has your job changed during the pandemic?
I miss my co-workers, since most of the Water Authority staff are working remotely. Our main office in Kearny Mesa is closed to the public and delivery drivers have to buzz me from the outside before dropping packages at the front door. New safety protocols are in place for staff coming to the office, including temperature checks before entering the building. One change is that all staff entering the building now have to sign-in with me at the front desk and check out when they leave. Another change is the front reception desk where I work is now surrounded by clear, plexiglass shield barriers, also part of our pandemic safety protocols.
How are you keeping safe?
Wearing my face mask, washing my hands a lot more, cleaning the work area, and checking my temperature before coming into the building.
What are you most looking forward to after the crisis ends?
Spending time with my elder aunties and uncles, going to church, and going to events.
The Water Utility Hero of the Week highlights essential work performed during the COVID-19 pandemic by the San Diego County Water Authority and employees of the San Diego County Water Authority's 24 member agencies.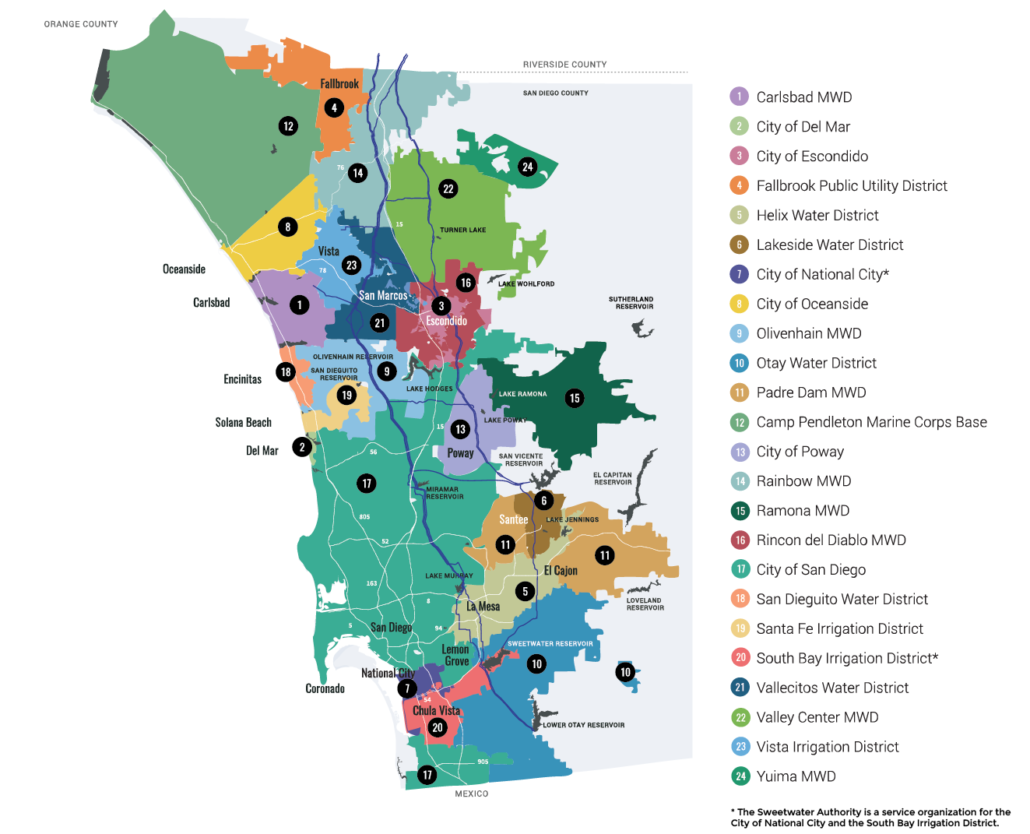 https://www.waternewsnetwork.com/wp-content/uploads/2020/07/SandraLouis.845x450-Primary-Water-Utility-Hero-scaled.jpg
1363
2560
Mike Lee
https://www.waternewsnetwork.com/wp-content/uploads/2018/02/water-news-network.png
Mike Lee
2020-07-27 07:02:50
2020-07-27 07:02:50
Water Utility Hero of the Week, Sandra Louis, San Diego County Water Authority