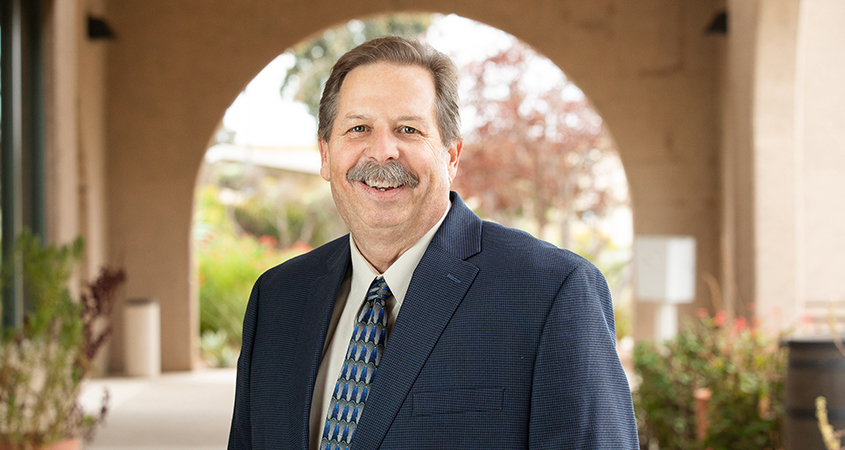 It has been a very busy few weeks in the water world, with the governor declaring a drought emergency in two Northern California counties and increased discussions across the West about how to manage water through a very dry year.
While the challenges are real in some parts of the state, I applaud Governor Newsom for taking a targeted, flexible, and iterative approach to drought management. This approach provides support for individual regions that are suffering from drought while also recognizing regions like San Diego County that have sufficient water supplies due to three decades of investments in supply reliability.
Water Portfolio Strategy
The governor's Water Portfolio Strategy aligns with our region's long-term investments in a diversified water portfolio, desalinated seawater, conserved water from Imperial County, local water-use efficiency measures, member agency recycled water and local supply projects, and increased water storage. It's especially important to highlight the efforts of our ratepayers, who have cut per capita water use by nearly half since 1990. Because of those actions and others, our residents have enough water for 2021 and future dry years.
In addition, the innovative and resilient water supply portfolio created by the Water Authority and its 24 member agencies puts our region in a unique position to provide solutions that can help California weather this drought and future droughts – for instance, by storing water in Lake Mead. We look forward to working with the governor and his staff to collaborate on projects and programs where we can use our assets and experience to help areas that are hit hard by drought in the face of a changing climate.
Finally, I invite you to read my latest commentary in The San Diego Union-Tribune that addresses many of the issues being faced statewide and how that impacts San Diego County.
I hope you also take a moment to appreciate the cartoon in the U-T by Steve Breen, which perfectly captures our investments over the past three decades.
https://www.waternewsnetwork.com/wp-content/uploads/2020/11/Gary-Croucher-PRIMARY-View-from-the-Chair.jpg
450
845
Ed Joyce
https://www.waternewsnetwork.com/wp-content/uploads/2018/02/water-news-network.png
Ed Joyce
2021-05-05 15:03:24
2021-05-05 15:03:24
Investments Protect San Diego Region from Drought