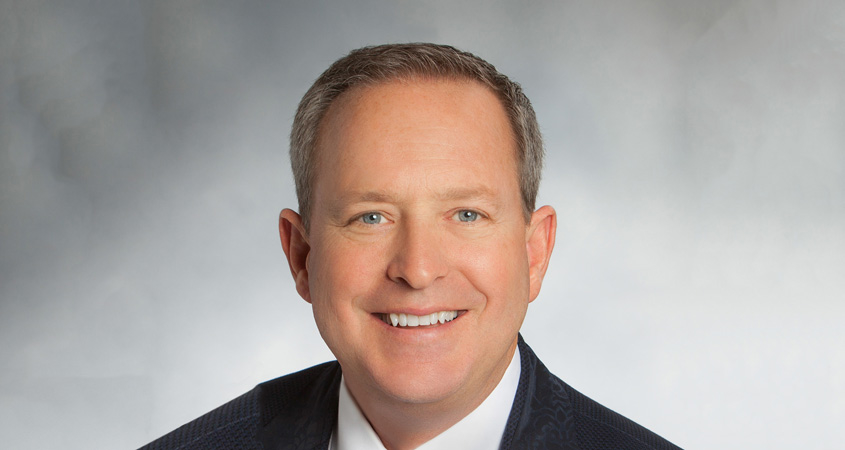 During my nearly two years as chair of the Water Authority's Board of Directors, I have seen firsthand the regional benefits of decisions made by our predecessors to secure water supply reliability. I cannot count the number of times I have been thankful for all the board members, regional stakeholders, staff and supporters in decades past who wrestled with challenges and made tough decisions to invest in big ideas and projects. From water supplies and water storage to pipelines and water treatment, these decisions have resulted in water supply security for our region.
While the prudent plans of the past benefit current and future generations, we must continually grapple with the uncertainties of the future given the decades-long lead time for major infrastructure projects. One of my mantras as Board chair has been to focus not just on today, but the next 25, 50, and even 75 years. We know that new infrastructure investments will be necessary, and they take time to plan and build. The challenge is how best to balance the costs, benefits, and uncertainties.
Regional Conveyance System
That's why more than a year ago, our Board authorized a technical feasibility study to look at whether building our own conveyance system to transport our locally controlled regional water supplies from the Colorado River Quantification Settlement Agreement (Imperial Valley) could be cost-competitive with other options. The initial findings, released in June, confirm that is the case and offer a preview of what would be needed to build a conveyance system for meeting the region's long-term water needs.
In coming months, the Board will decide whether to move the study to the next phase. This next phase will look in-depth on financing and costs – and more importantly mutually beneficial partnerships designed to reduce costs of improving regional water management. These partnerships might include joint ventures with Water Authority member agencies, the Imperial Irrigation District, Mexico, agriculture, the State of California through its Salton Sea Management Plan, tribal governments, renewable energy developers, public-private partnerships and more.
Currently, Water Authority staff is reviewing a second independent analysis of the June study, sponsored by some of the Water Authority's member agencies. It is vitally important that we take the time to digest new information and different perspectives, and perhaps incorporate their suggestions in the next phase of our study, especially as we look toward a project of this size and magnitude that will be paid for over many generations.
Even after reviewing the voluminous data, I expect that there will be a variety of opinions about how to proceed. We all recognize that it is inherently difficult to forecast both costs and benefits over several decades for this project or any other, which is why we have taken measured steps.  Should the study move to the next stage, the process will include many future off-ramps for the Board in case better alternatives emerge.
At every stage, our Board should be committed to a thoughtful, fulsome assessment, never shying away from the need to cooperatively, collectively and civilly engage on these important questions with real benefits – and perhaps consequences – for our children and grandchildren. This is fundamental to the civic process, and critical to charting our region's course as we have been doing for more than 75 years at the Water Authority.
View From The Chair represents the viewpoints of Jim Madaffer, Chair of the San Diego County Water Authority Board of Directors.
https://www.waternewsnetwork.com/wp-content/uploads/2020/06/Madaffer-Jim-Bio-Pic-1-primary-View-lt.jpg
450
845
Ed Joyce
https://www.waternewsnetwork.com/wp-content/uploads/2018/02/water-news-network.png
Ed Joyce
2020-07-23 15:30:03
2020-09-22 16:36:32
Charting a Long-Term Water Strategy for San Diego County