Tens of millions of gallons of water are flowing through a major pipeline in North San Diego County after successful repairs on a distressed section of Pipeline 4. The urgent repair project is a testament to the San Diego County Water Authority's proactive Asset Management Program, which helps maintain water supply reliability while saving ratepayers money. The pipeline near Bonsall, returned to service in March, after a 10-day shutdown.
High-tech asset management program
Water Authority staff detected potential pipeline weaknesses just north of West Lilac Road in January using real-time acoustic fiber-optic monitoring. This technology locates distressed sections of pipelines even while they are in use as part of the agency's high-tech asset management program.
As a result of the frequency or rate of change of wire breaks, Water Authority staff began preparing in late January for a 10-day shutdown to replace two distressed sections of pipe.
Preparations included:
Coordination with member agencies
Meeting with affected homeowners in the vicinity of the work
Preparing for the aqueduct shutdown
Completing engineering design for the pipe replacement; and
Procuring a contractor to complete the repair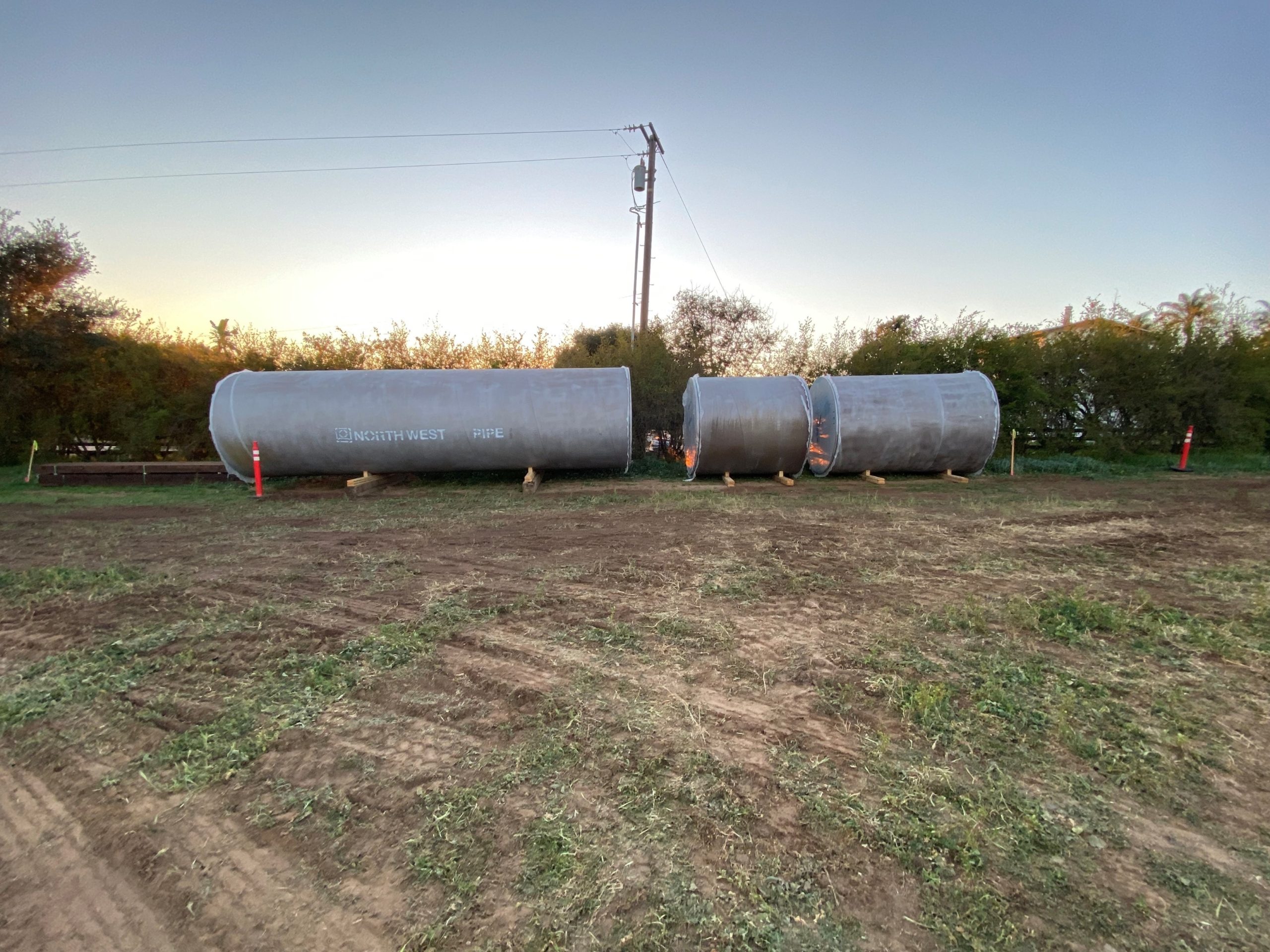 The pipe was delivered on February 28.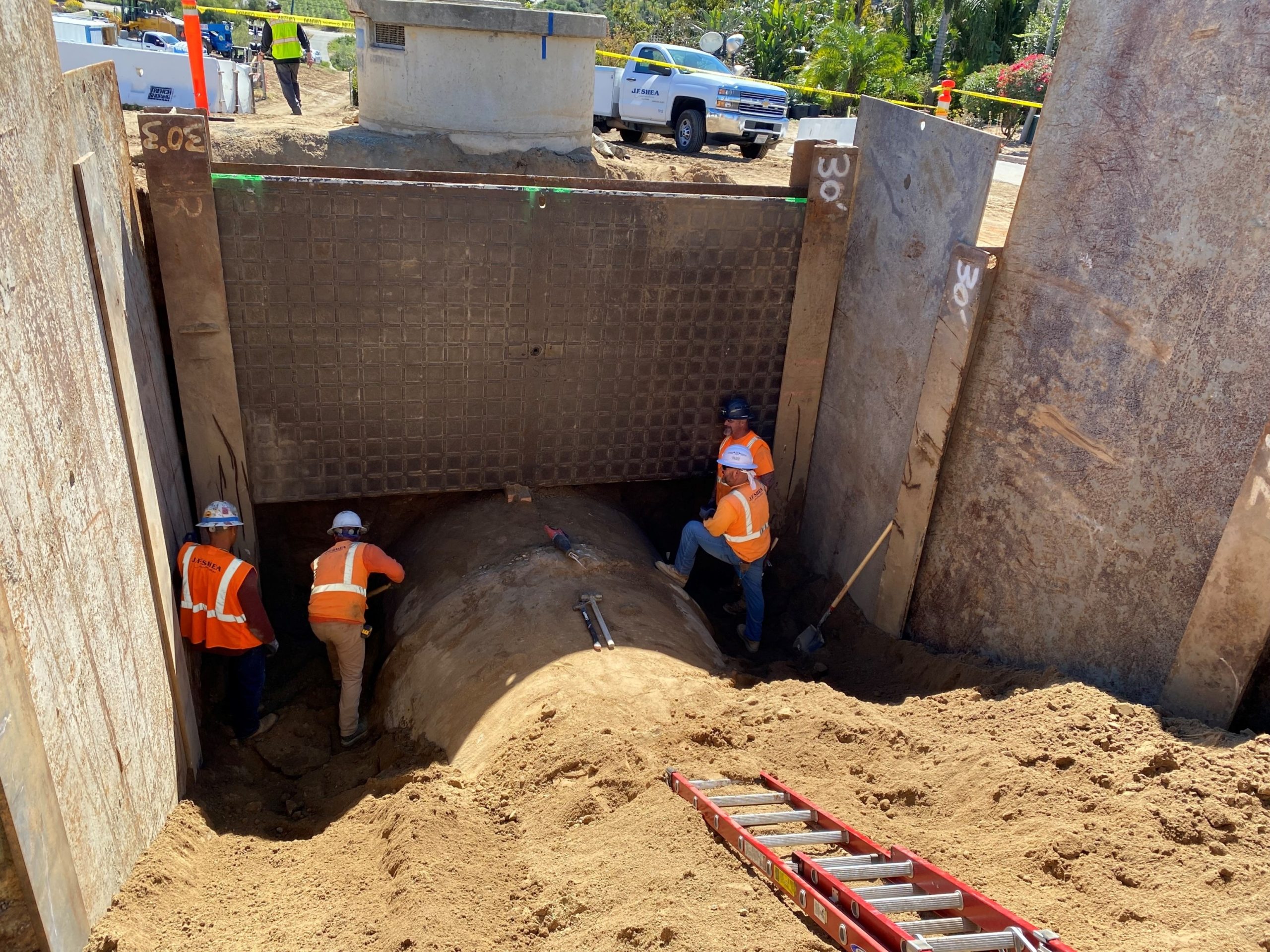 The pipeline was shutdown March 1.
By that evening, the pipe was nearly excavated.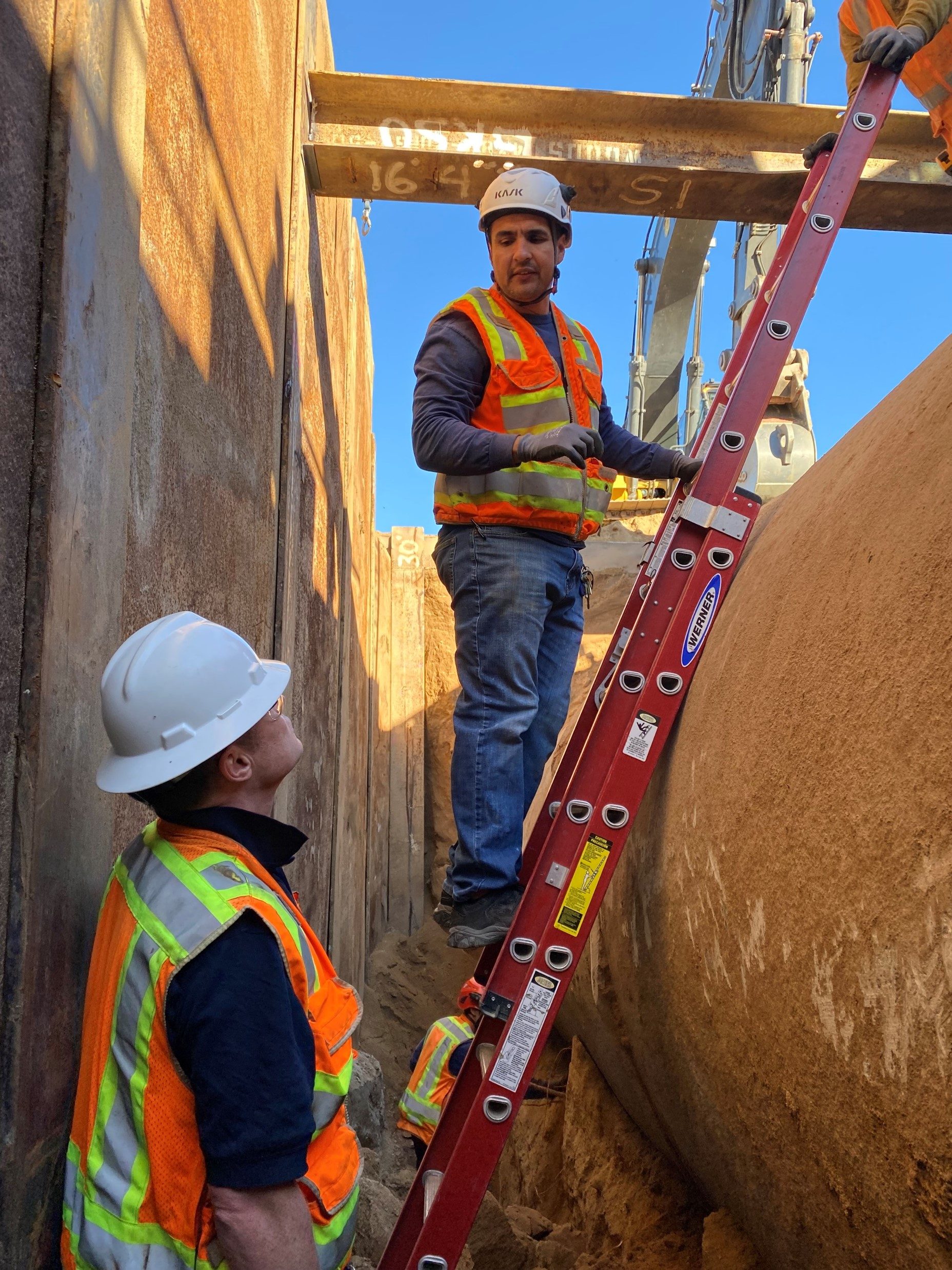 The next morning, March 2, the Water Authority asset management team performed
an evaluation of the wire breaks.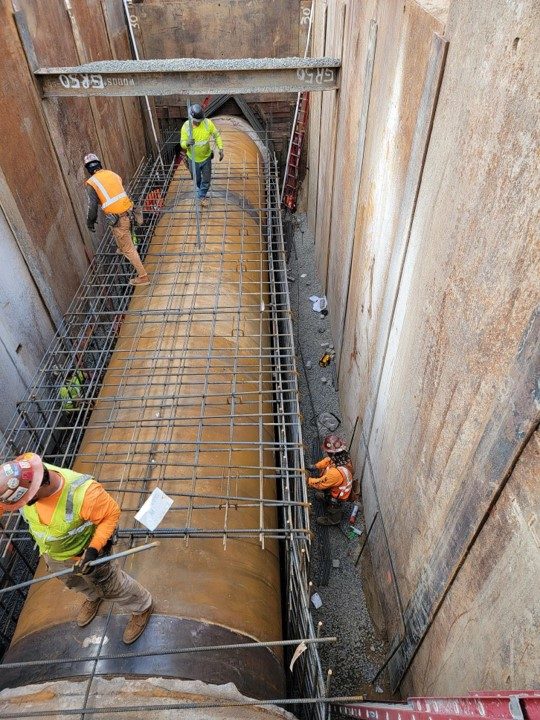 After the inspection, the installation of the new steel pipe started, including rebar
work for the concrete encasement. On March 5, the contractor poured 12 truckloads of concrete for the encasement.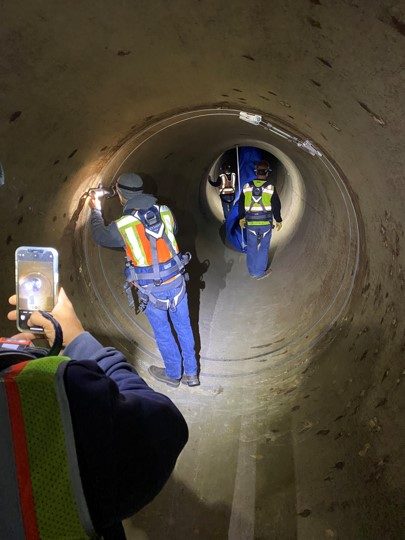 Once the pipeline replacement work was completed, crews
took a final walk through of the pipe in preparation of refill.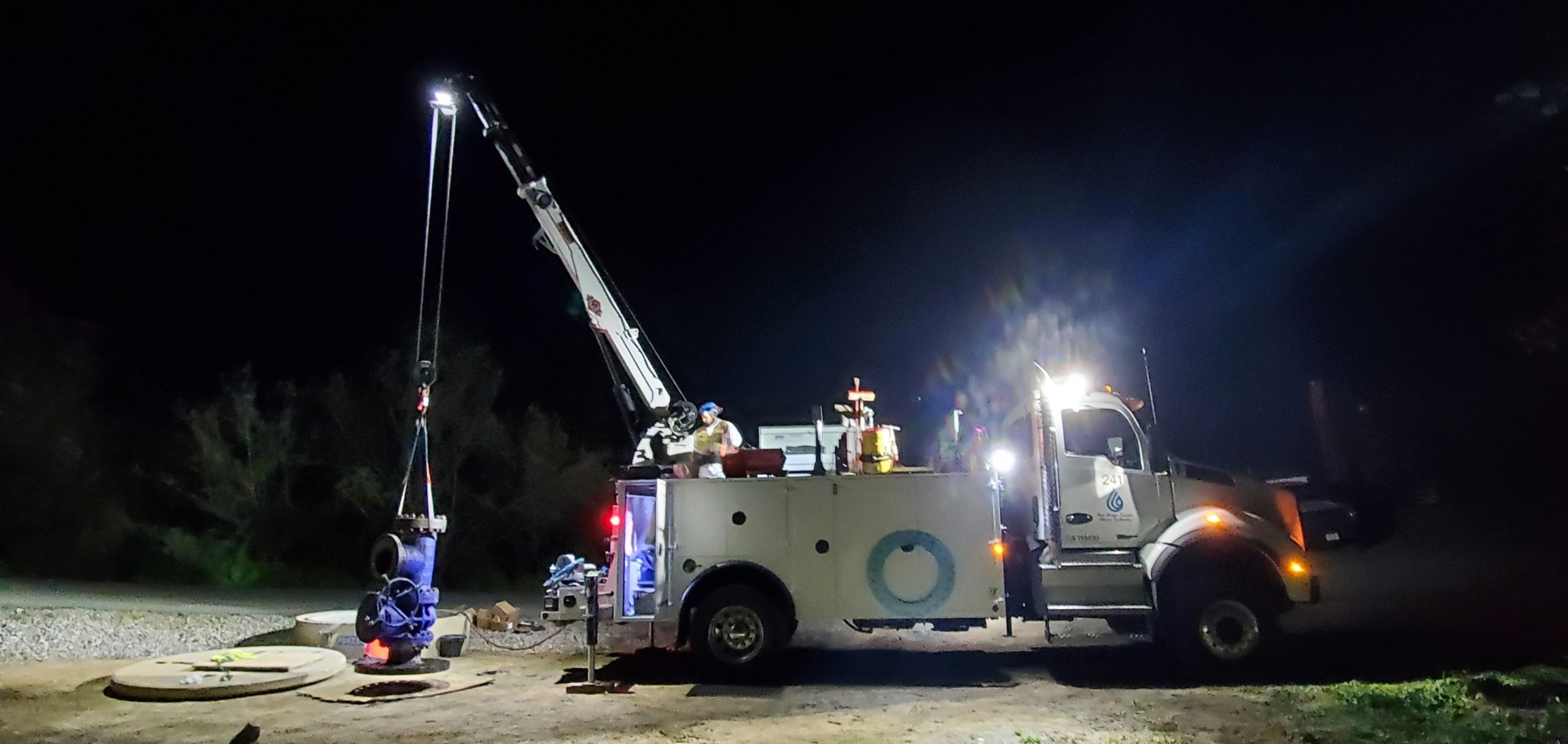 Maintenance crews reset a blowoff valve assembly that was removed for access to the pipeline.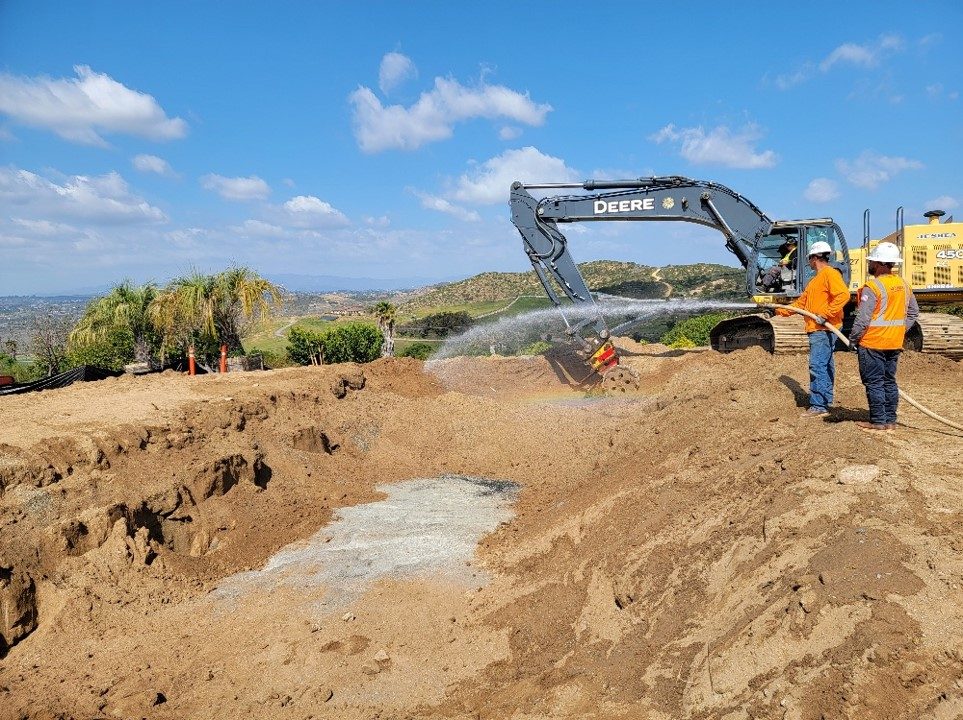 By the last day of the 10-day shutdown, the contractor had pulled the shoring and was completing backfill, allowing the pipeline to be put back into operation according to schedule.
Asset management team saves ratepayers money
Pipeline 4 repair work included collaboration with five North County member agencies served by the pipeline, and operations staff from throughout San Diego County, which helped plan and execute the timely completion of the repair.
The asset management team uses the latest inspection technologies to detect age-related defects that might be occurring on pipelines and other water conveyance facilities. By identifying defects early, they can often be corrected using localized, low-cost repair methods prior to them becoming larger, more costly issues.
The Water Authority operates and maintains a regional water delivery system capable of delivering more than 900 million gallons of water per day. The system consists of 310 miles of large-diameter pipeline, 1,600 aqueduct-related structures, and approximately 100 metering/flow control facilities.
https://www.waternewsnetwork.com/wp-content/uploads/2022/04/P4-men-at-pipe-primary.jpg
450
845
Ed Joyce
https://www.waternewsnetwork.com/wp-content/uploads/2018/02/water-news-network.png
Ed Joyce
2022-04-12 18:14:32
2022-04-13 15:20:15
Asset Management: Successful Pipeline Repair 4 Project in San Diego