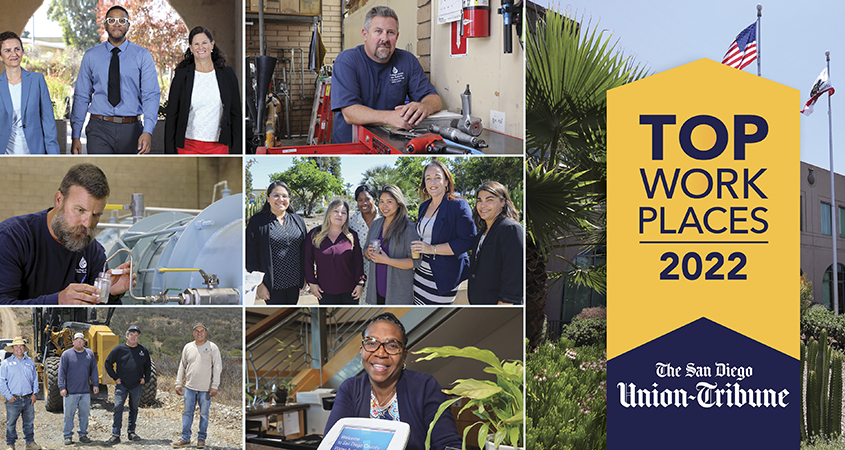 The San Diego County Water Authority has been named a Top Workplace for 2022 by The San Diego Union-Tribune – the second straight year the agency has been recognized. The newspaper's honor roll is based solely on employee feedback through third-party surveys by Energage LLC, an employee engagement technology firm.
"Everyone in San Diego County benefits from the Water Authority's work to ensure water supply reliability – but what they don't see is all the work behind the scenes to develop a top-tier workforce capable of serving this region," said Water Authority Board Chair Mel Katz. "Creating a culture that fosters collaboration, cultivates community and strives for excellence helps to ensure we are ready to tackle the complexities and uncertainties inherent in water management."
Top Workplace Award is "badge of honor"
Energage performs anonymous surveys of employees in participating workplaces, measuring 15 culture drivers deemed critical to organizational success, including alignment, execution, and connection.
"Earning a Top Workplaces award is a badge of honor for companies, especially because it comes authentically from their employees," said Energage CEO Eric Rubino. "That's something to be proud of. In today's market, leaders must ensure they're allowing employees to have a voice and be heard. That's paramount. Top Workplaces do this, and it pays dividends."
The Water Authority was recognized as a 2022 Top Workplace in the category for best mid-size companies. The agency sustains a $240 billion regional economy and the quality of life for 3.3 million residents through a multi-decade water supply diversification plan, major infrastructure investments and forward-thinking policies that promote fiscal and environmental responsibility.
Employees recognized for dedication, creativity
"This Top Workplace award is a reflection of Water Authority employees who not only bring industry-leading expertise but also creativity, compassion, dedication, and resilience," said Water Authority General Manager Sandra L. Kerl. "In this season of Thanksgiving, I'm thankful for colleagues that contribute so much to our region."
Kerl commissioned the first employee survey in the agency's history in 2019 as a starting point for her larger effort to integrate different generations of employees, embrace the diversity of the agency's workforce and empower all employees to reach their full potential.
Shared values
She attributes the agency's evolving culture is a direct result of ongoing engagement with employees at all levels of the organization. A critical part of this effort has been working with employees to identify seven shared values that define the agency at its best. Those values include cultivating community, promoting collaboration, striving for excellence, and creating lasting solutions.
"As we enter what is likely to be a fourth straight year of extreme drought, the demands on the Water Authority and other water agencies will be significant," Kerl said. "It's also clear that this staff will rise to the challenge."
With more than 1,000 water and wastewater jobs expected to open across San Diego County in coming years, the industry offers many promising opportunities. For water and wastewater job postings across the region, go to www.sandiegowaterworks.org.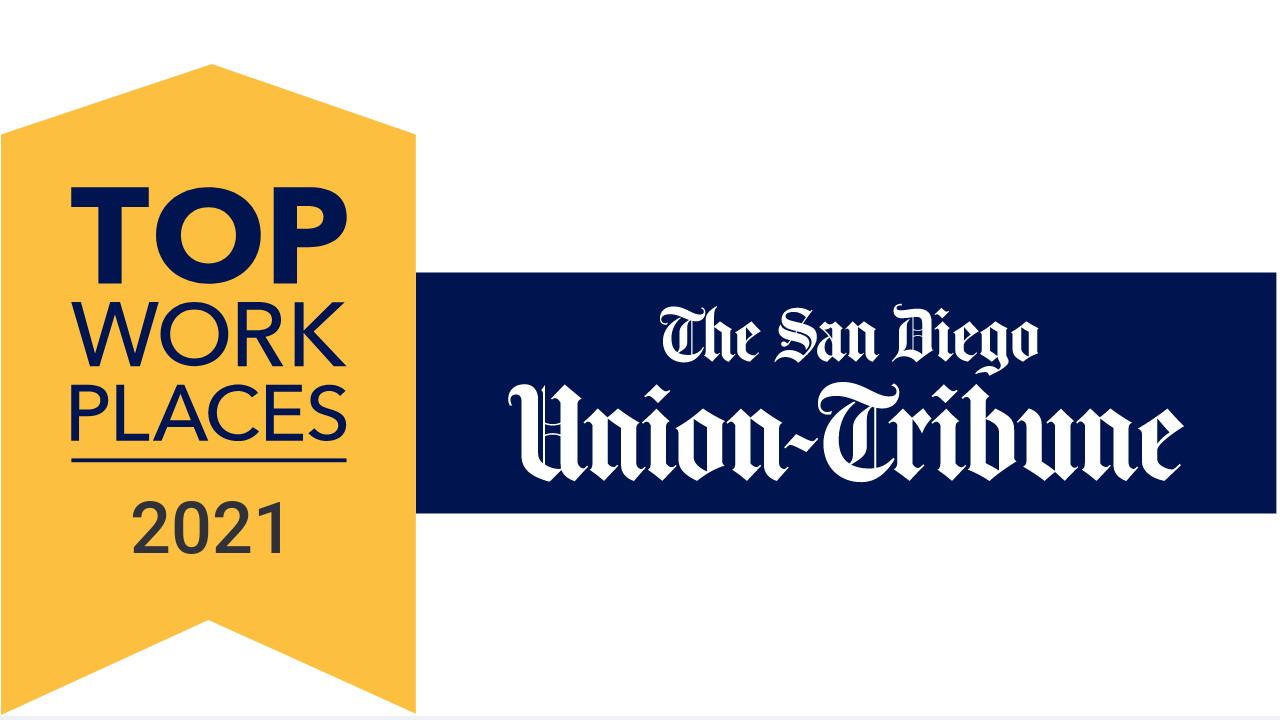 https://www.waternewsnetwork.com/wp-content/uploads/2022/11/2022-Top-Workplace-Primary-WNN-845-x-450-1.png
450
845
Ed Joyce
https://www.waternewsnetwork.com/wp-content/uploads/2018/02/water-news-network.png
Ed Joyce
2022-11-21 12:21:08
2022-11-21 12:39:54
San Diego County Water Authority Named a 2022 Top Workplace