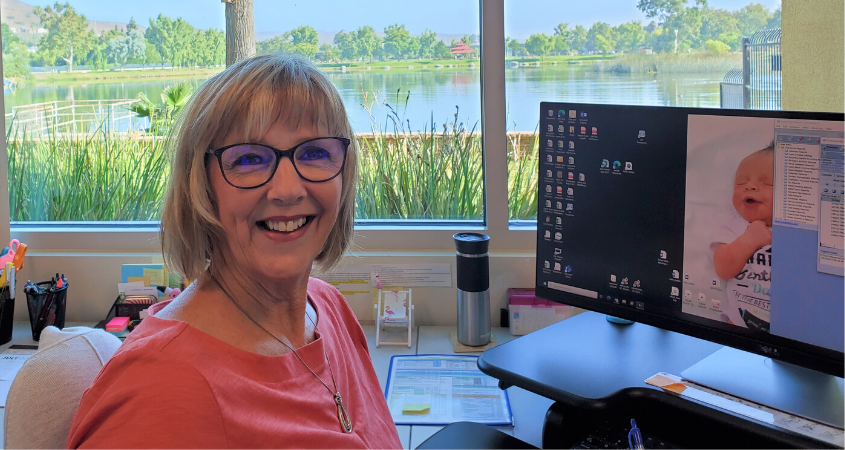 Editor's Note: This feature highlights water utility employees in the San Diego region working during the coronavirus pandemic to ensure a safe, reliable and plentiful water supply. The water industry is among the sectors that are classified as essential. Emily Fleming, Padre Dam Municipal Water District Customer Service Representative, is the Water Utility Hero of the Week.
Water Utility Hero of the Week: Emily Fleming
Job/Agency: Padre Dam Municipal Water District Customer Service Representative
How did you become interested in working in the water industry?
Nearly ten years ago, after a long and successful career in retail banking, I fell victim to a series of armed robberies over a two-year period. These violent encounters took a toll and made me seriously consider a career change. A conversation with an acquaintance led me to explore the possibility of working at Padre Dam. There was so much to learn about the water industry, however the staff and management at Padre Dam made me feel right at home and they were supportive during the entire process. Working with the public and providing the best customer service possible is second nature to me. I strive to make each encounter personal and informative.
How has your job changed during the pandemic?
Not long after the pandemic started we began alternating work schedules in the Customer Service Department. Some people work from home, and we have a minimal staff at the administrative office. Our IT staff did a phenomenal job of ensuring we had everything we needed to work from home. To most of our customers, the transition has been seamless. We have worked out most of the bugs since then and now it has become second nature to our department.
How are you keeping safe?
My husband does all the grocery shopping for the family and I so appreciate that, it minimizes the exposure for me. Padre Dam meets all the safety requirements and more when I'm not working from home. We like to support the mom and pop shops so we order food to go now and then. Finally yet equally important, I wear my mask and wash my hands regularly to protect my friends and family.
What are you most looking forward to after the crisis ends?
I get emotional when I talk about this one. I became a grandmother on February 26, 2020, to a beautiful baby boy.  He was only 3 weeks old when the shutdowns started. Although his parents are great about sending pictures and videos, it is not quite the same. I am most looking forward to holding him, and watching him grow and play without the fear of getting sick. I cannot wait!
The Water Utility Hero of the Week highlights essential work performed during the COVID-19 pandemic by employees of the San Diego County Water Authority's 24 member agencies.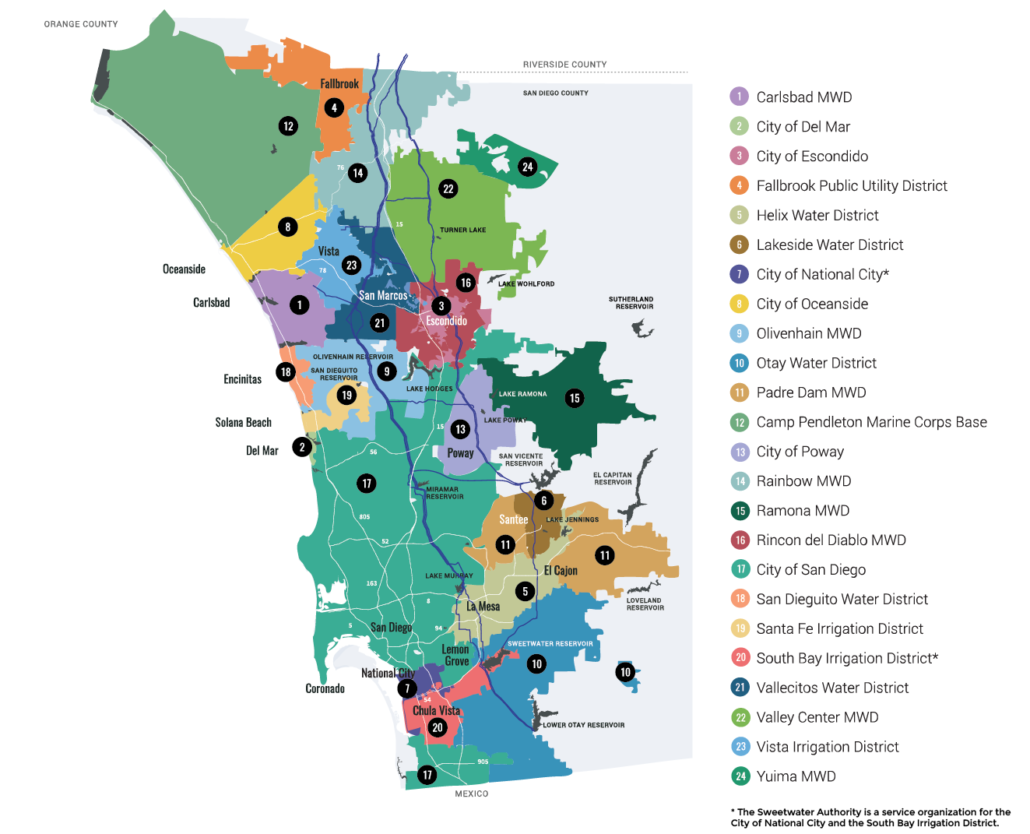 https://www.waternewsnetwork.com/wp-content/uploads/2020/07/Emily-Fleming-Cropped.png
450
845
Ed Joyce
https://www.waternewsnetwork.com/wp-content/uploads/2018/02/water-news-network.png
Ed Joyce
2020-07-20 09:01:39
2020-07-20 09:01:39
Water Utility Hero of the Week: Emily Fleming, Padre Dam Municipal Water District