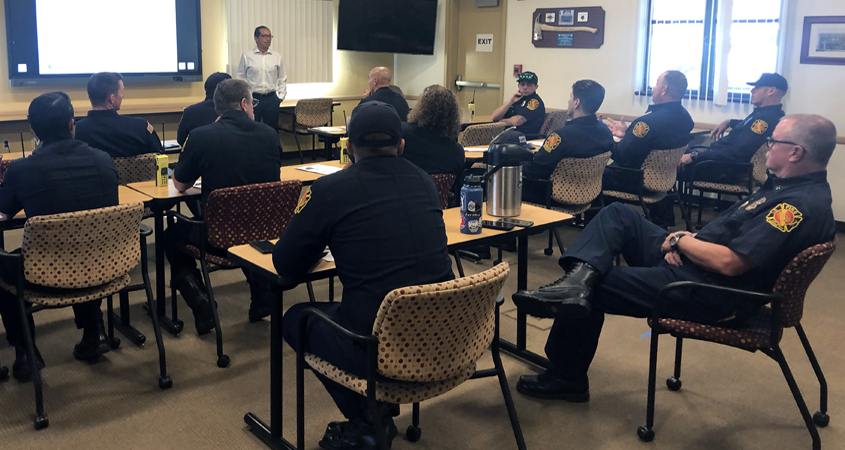 The National City Fire Department is learning more about the water system it relies on, thanks to some specialized training for firefighters from Sweetwater Authority staff.
Firefighters wanted to learn more about the water distribution system and where the city's water originates. The department also wanted to review the location of Sweetwater Authority's treatment facilities, pump stations, and learn about any areas of lower water pressure or dead-end hydrants.
The design of water distribution system facilities such as pipes, tanks, and pumps is dictated by fire protection requirements.
Sweetwater Authority Engineering Manager Luis Valdez and Director of Distribution Greg Snyder created and held three training sessions at Fire Station 34 in October and November to accommodate the department's three shifts of 40 firefighters.
"The training provides the opportunity to work closely with National City Fire Department, providing detailed information about the water system we manage and operate," said Snyder. "Through this training, stronger working relationships are formed, which improves the flow of information between agencies. When communities are served by local agencies working together collaboratively it gives our community a high level of service."
Communication aids mutually beneficial partnership serving National City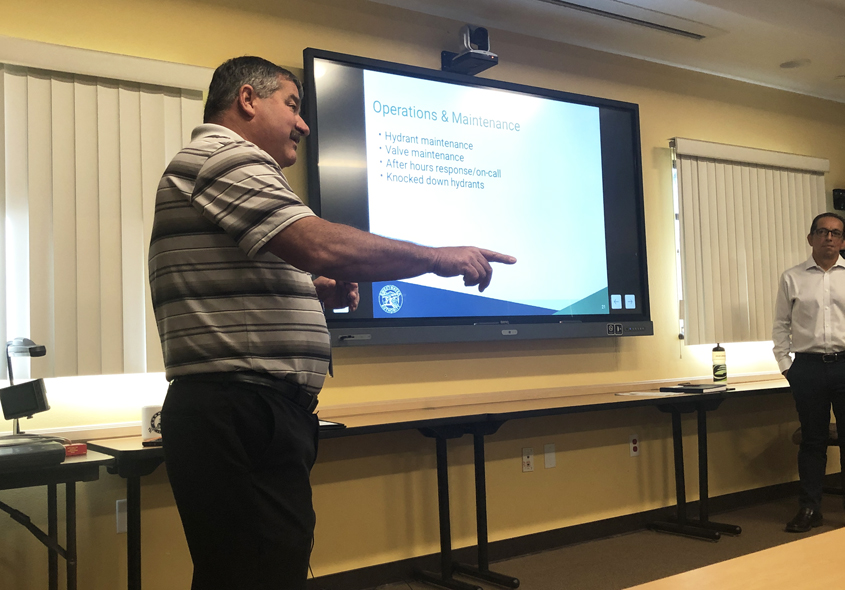 Valdez said the training benefits Sweetwater Authority and the National City Fire Department.
"Sweetwater Authority supports the fire department by designing, operating, and maintaining a reliable water system to allow the fire department to fulfill its core mission of fire protection and safety," said Valdez. "The Authority also supports the department by providing expertise to confirm that fire protection requirements established by the fire department can be met by existing and planned water facilities."
Valdez said the training gave firefighting personnel specific knowledge of its city's water system, ranging from an overall perspective of the water supply, to the specific design and operational details of its water facilities and how they impact firefighters ability to protect the community.
"A fire department equipped with good knowledge of the water system that knows how to effectively coordinate with Sweetwater Authority during routine and emergency events will be more effective in providing fire protection and safety for its customers," said Valdez.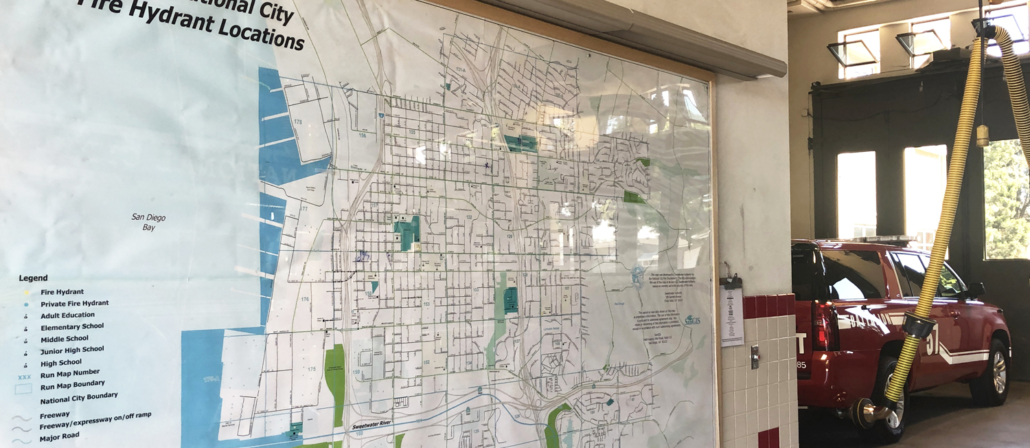 Ongoing communication with Sweetwater Authority personnel during an incident response can offer firefighters options to improve distribution system operations. Depending on the nature of the emergency, coordinated responses may range from system operation changes to the mobilizing of emergency power generations to keep facilities in service.
https://www.waternewsnetwork.com/wp-content/uploads/2019/12/NCFD_4133-845X450.jpg
450
845
Gayle Falkenthal
https://www.waternewsnetwork.com/wp-content/uploads/2018/02/water-news-network.png
Gayle Falkenthal
2019-12-11 08:17:18
2019-12-11 08:17:20
National City Firefighters Get WaterSmart with Sweetwater Authority