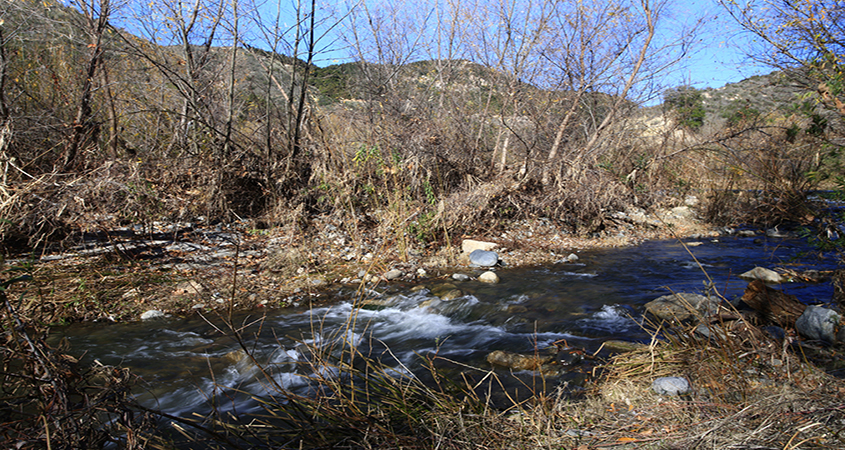 The San Diego County Water Authority's Board of Directors voted in July to authorize a Local Resources Program Agreement with the Metropolitan Water District of Southern California and the Fallbrook Public Utility District for the Santa Margarita River Conjunctive Use Project.
The Local Resources Program, managed by MWD, provides funding for local water supply projects. MWD is expected to provide final approval of the project in coming months.
Earlier this year, an agreement between FPUD and Marine Corps Base Camp Pendleton settled a lawsuit that was filed in 1951 over the right to use water from the Santa Margarita River.
Water from Santa Margarita River would reduce imported water demand
The upcoming groundwater recharge project will improve existing facilities and build new facilities to capture surface runoff from the Santa Margarita River. When water flows are high, the runoff would recharge groundwater basins on Camp Pendleton. New and existing wells and pumps will transfer the groundwater to FPUD, which will treat and deliver it to customers.
Water from the river would reduce FPUD's demand on imported water and minimize Camp Pendleton's reliance on imported water.
Project would provide 30% of Fallbrook's total water supply
Facilities will be constructed by Camp Pendleton and FPUD. Camp Pendleton has already constructed its own bi-directional pipeline and related infrastructure, as part of the project, which received congressional funding.
FPUD will construct groundwater extraction wells, a groundwater treatment plant, pump station, storage tank and conveyance and distribution pipelines among other things. The cost of the project is $54.4 million.
FPUD expects construction of the pipeline and treatment plant will begin this fall and take about two years. When completed, the project is expected to produce an estimated 3,100 acre-feet a year. One-acre foot, the equivalent of 326,000 gallons, can supply the average household needs of 2.5 four-person families for one year.
The project would provide about 30 percent of FPUD's total water supply and nearly all of Camp Pendleton's water needs.
https://www.waternewsnetwork.com/wp-content/uploads/2019/08/Santa-Margarita-River-Project-WNN-FPUD-photo.jpg
450
845
Ed Joyce
https://www.waternewsnetwork.com/wp-content/uploads/2018/02/water-news-network.png
Ed Joyce
2019-08-08 09:20:23
2019-08-08 09:20:23
Santa Margarita River Project to Increase Local Water Supply