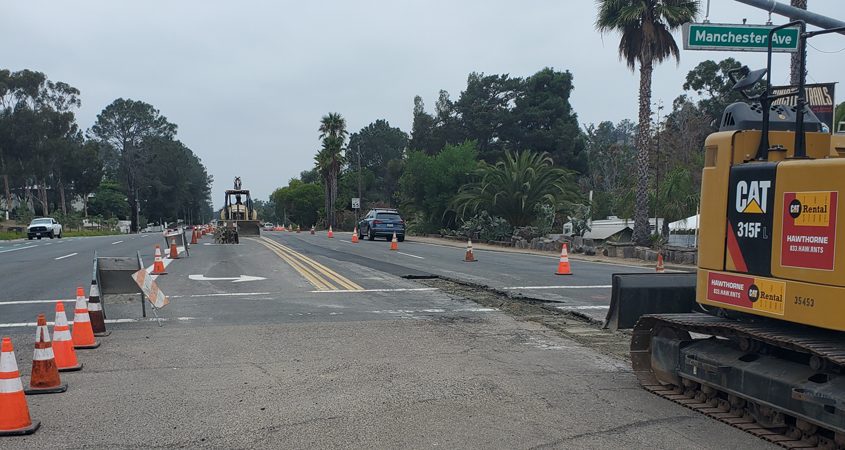 A proactive approach to developing diversified water sources, including water recycling projects and conservation efforts, are helping the San Diego region weather the current drought.
The Olivenhain Municipal Water District is working on multiple projects to expand the use of recycled water. The U.S. Bureau of Reclamation awarded the North San Diego Water Reuse Coalition, led by OMWD, $17.8 million in August for the development of recycled water infrastructure in North County.
Combined with the $6.1 million the federal agency granted to the coalition in 2021, up to $23.9 million will help cover costs for work performed on water reclamation and reuse projects through 2025. The coalition consists of nine water and wastewater agencies coordinating recycled water efforts across jurisdictional boundaries.
"Our board is proud to be a water district that consistently innovates to reduce project costs," said OMWD Board Director Neal Meyers. "We constantly develop new funding partnerships, and we aggressively pursue grant funds to help build our vital infrastructure projects at the lowest possible cost to our ratepayers."
Regional Recycled Water Project
The Regional Recycled Water Project will increase the capacity and connectivity of the recycled water storage and distribution systems of the coalition members and maximize reuse of available wastewater supplies.
To do this, the project will replace potable water uses with recycled water components, convert facilities to recycled water service, connect discrete recycled water systems to one another, increase recycled water storage capacity, and distribute recycled water to effectively meet recycled water demands.
Maximizing water reuse, increasing local supply
Project objectives include optimizing available wastewater resources to help offset demands for imported potable water; proactively planning for facilities to meet demands for existing and planned growth in member service areas; combining resources and working together to maximize water reuse; and increasing water supply availability, reliability, and sustainability.
When all long-term project elements are completed, North San Diego County will gain approximately 41 million gallons per day of recycled water and potable reuse water.
Manchester Avenue project underway in Encinitas
Work began on OMWD's Manchester Avenue Recycled Water Project in summer of 2022. As of October 1, more than half of the total 6,884 feet of recycled water pipeline has been installed. Once complete, irrigation customers connecting to the pipeline will reduce demand for imported potable water by more than 10 million gallons every year.
(Editor's note: The Olivenhain Municipal Water District  is one of the San Diego County Water Authority's 24 member agencies that deliver water across the metropolitan San Diego region.)
https://www.waternewsnetwork.com/wp-content/uploads/2022/10/OMWD-Manchester-Recycled-2-845X450.jpg
450
845
Gayle Falkenthal
https://www.waternewsnetwork.com/wp-content/uploads/2018/02/water-news-network.png
Gayle Falkenthal
2022-10-25 14:29:54
2022-10-26 16:31:58
Water Recycling Projects Expanding in San Diego County