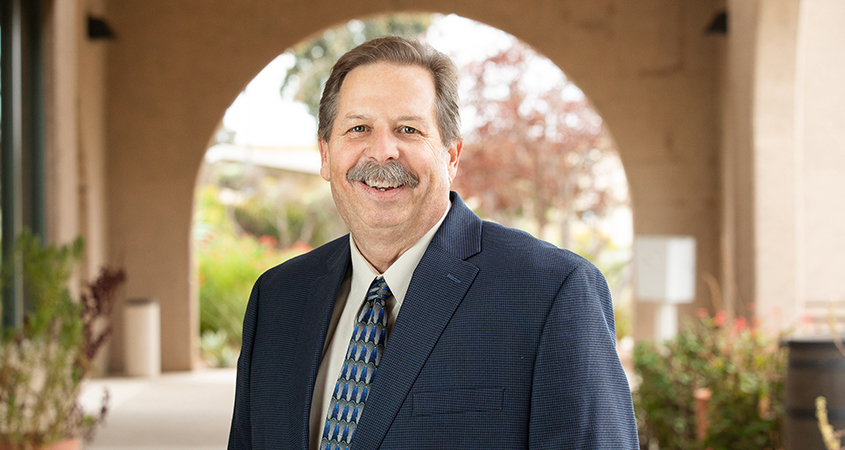 We received some welcome news from the three major U.S. rating agencies last week, when they reported strong credit ratings and credit quality for the San Diego County Water Authority.
While that might not seem like a big deal, it really is. The newly released analysis by Fitch Ratings, S&P Global, and Moody's allow the Water Authority to optimize its debt portfolio and minimize the cost of financing vital water reliability projects. In addition, S&P changed its long-term outlook for the Water Authority to stable from negative due to actions by the agency's Board of Directors and staff leaders.
Ultimately, that means saving ratepayer money.
Investments in water supply diversification
All three rating agencies highlighted the strength of the Water Authority's significant investments in supply diversification, which allow the agency to meet demands in its service area despite ongoing drought conditions. The Water Authority's credit quality is deemed strong, in part because the agency adopted its Long-Range Financing Plan in 2021. S&P said, "the LRFP reflects strong management of the authority's financial and capital needs balanced with long-term affordability for its member agencies."
Strong credit ratings
The rating services also cited the Water Authority's financial leadership, including prudent strategies to manage issues related to COVID-19, its success diversifying water supply sources, its commitment to infrastructure maintenance, and its financial reserves for managing contingencies.
Bond sale
We plan a $170 million bond sale this week, and these ratings will help us get the best rates. That's just one part of our strategy at the Water Authority to promote affordability in everything we do – from maintaining our extensive water supply system to distributing tens of millions of dollars to our member agencies to investing in conserved water sources.
I look forward to sharing more of our affordability strategy as we move into 2022.
https://www.waternewsnetwork.com/wp-content/uploads/2020/11/Gary-Croucher-PRIMARY-View-from-the-Chair.jpg
450
845
Ed Joyce
https://www.waternewsnetwork.com/wp-content/uploads/2018/02/water-news-network.png
Ed Joyce
2022-02-08 08:25:49
2022-02-08 08:32:31
Water Authority Credit Ratings Remain Strong, Saving Ratepayers Money