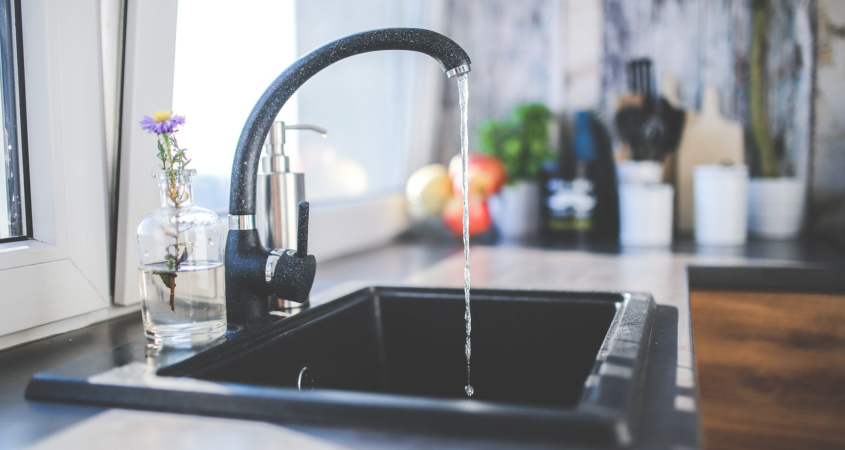 There are many ways to use water more efficiently indoors, and a lot of these are completely free! You don't have to go through the expense of replacing appliances or installing new ones to improve indoor water efficiency. Sometimes it's as simple as changing a few old water usage habits.
Here are some easy ways to reduce water usage inside your home:
Use a bowl of water to help thaw frozen food. Did you know that running the tap to thaw frozen meats and vegetables could use up to 2.5 gallons per minute? Using a bowl of room temperature water instead can greatly improve your water efficiency.
Scrape dirty dishes first before rinsing them. Not only will this save you time at the sink, but it will also conserve up to 2.5 gallons of water per minute.
Wash fruits and vegetables in a bowl of water instead of running water.
Run the dishwasher only when it's full. Too often people are tempted to run the dishwasher as soon as the sink is empty, but standard dishwashers can use 2-4.5 gallons of water per load.
Turn off the water when brushing your teeth. This is possibly the easiest habit to change when it comes to water efficiency, and most people are already doing it.
Shorten showers to five minutes or less. Setting a timer on your watch or phone can help with this.
Use a bucket to collect water in the shower while you're waiting for it to warm up. Then use this water to water your plants. Sometimes it can take a while for the shower to get to the right temperature before you step in. This is a perfect time to collect some clean water that can be reused around the house.
Wash only full loads of clothing – standard clothes washing machines can use a whopping 15-50 gallons per load. By running the washing machine only when it's full, you can greatly improve your water efficiency.
Learn more about how to use water more efficiently indoors and outdoors this summer.
Check out WaterSmartSD.org for more resources
WaterSmartSD.org also has information about incentives for indoor and outdoor water conservation, as well as opportunities to sign up for FREE WaterSmart checkups. If you're looking to revamp your landscaping this year, take a look at the WaterSmart landscape makeover classes for some easy ways to get started.
https://www.waternewsnetwork.com/wp-content/uploads/2019/08/faucet845x450.jpg
1022
1920
Kristiene Gong
https://www.waternewsnetwork.com/wp-content/uploads/2018/02/water-news-network.png
Kristiene Gong
2019-08-08 10:54:47
2019-08-08 10:54:47
Indoor Water Efficiency at No Cost