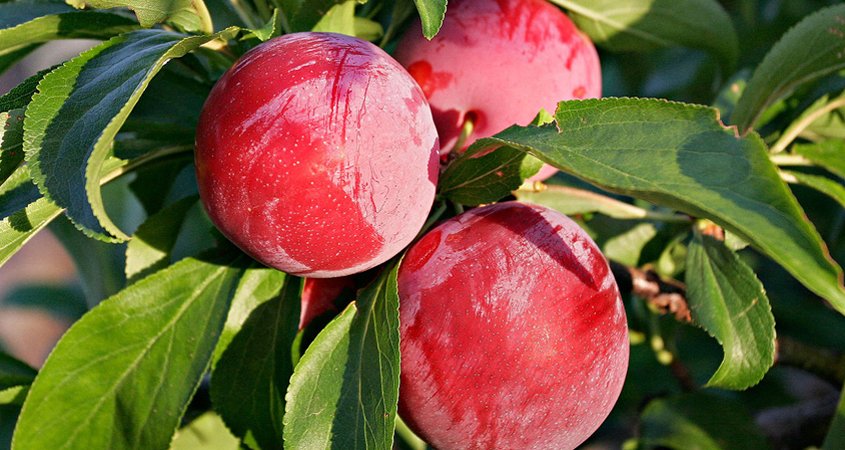 Many San Diego County native plants and herbs have fruits and leaves you can harvest. They can be mixed into any climate-appropriate planting design. You don't have to be a farmer to grow and enjoy them in your sustainable landscaping.
For the health of your urban farming crops, consider employing organic growing methods including sheet mulching and integrated pest management. This will ensure the health of your soil, your crops, and the people who eventually eat and enjoy them.
Check local drought ordinances in your area to confirm watering schedules permitted for edibles, which may be more flexible during the most active growing period. Because the San Diego region has a mild, warm climate throughout the year, you can plant most fruiting trees just about any time of the year. Citrus trees generally do best in our area when planted in May or June, but it is possible to plant them earlier or later in the year as long as there is no nighttime frost.
Arrange the urban farming area in your landscaping to take advantage of their irrigation needs in a designated area. If the rest of the landscaping is using minimal water, you can spare extra irrigation for your fruits and vegetables in their specific zone. For all landscaping, irrigate with the most efficient system possible.
Fruitful trees to enjoy
Fruit trees, especially citrus, thrive in San Diego's regional climate zones with a  little bit of care. Top choices include:
Pomegranate (Punica granatum)
Chinese Date (Ziziphus jujuba)
Santa Rosa Plum (Prunus salicina)
Pineapple Guava (Acca sellowiana)
Improved Meyer Lemon (Citrus "Improved Meyer")
This article is part of a year-long series inspired by the 71-page Sustainable Landscapes Program guidebook. The Water Authority and its partners also offer other great resources for landscaping upgrades, including free WaterSmart classes at WaterSmartSD.org.
https://www.waternewsnetwork.com/wp-content/uploads/2021/05/Santa-Rose-Plums_Wikimedia-845X450.jpg
450
845
Gayle Falkenthal
https://www.waternewsnetwork.com/wp-content/uploads/2018/02/water-news-network.png
Gayle Falkenthal
2021-05-19 16:30:07
2021-05-19 16:28:57
Enjoy Urban Farming While Being Water Smart