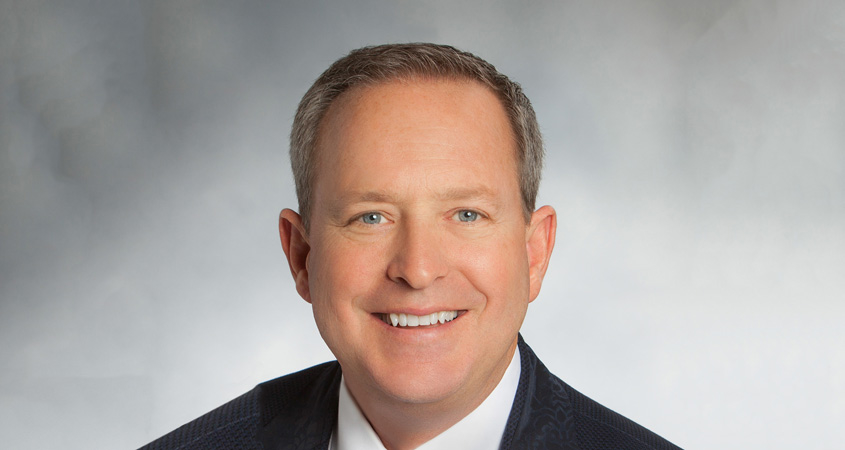 Thank you for your support over the past two years. It's been an honor to serve as the chair of the Water Authority's Board of Directors. While some may not realize it, this 36-member Board plays a critical role in sustaining San Diego County's quality of life and economy.
And I'm pleased to say that this Board engages in the difficult discussions and decisions to make sure our children and grandchildren enjoy the same safe and secure water supplies that we enjoy today. Unfortunately, it's also true that efforts are underway that would undermine decades of successful planning that has served our county well from Fallbrook to San Ysidro.
This week, the Water Authority filed a formal response to address a proposal by the Fallbrook and Rainbow water districts to detach from the Water Authority and annex into Eastern Municipal Water District in Riverside County. These proposals would increase costs for water ratepayers in San Diego County, reduce the county's voting power, and decrease water supply reliability for farms and residents.
Our detailed filing with the San Diego Local Agency Formation Commission (LAFCO) spells out how the Fallbrook and Rainbow detachment proposals contain significant areas of misleading or incomplete information that must be addressed before LAFCO and all of the interested parties countywide can understand the full scope of impacts that would be created by detachment. The LAFCO process is expected to take at least another year.
As proposed by Fallbrook and Rainbow, the detachments would allow Fallbrook and Rainbow to avoid paying for water supplies and infrastructure that have been developed in collaboration with those agencies and are currently being used by those agencies to meet their customers' needs. Abandoning those cost obligations would force other ratepayers countywide to cover their portion of the bills already incurred for decades of investments in supply reliability.
Our agency's analysis shows that detachment, as proposed, would reduce water reliability and increase risk for Rainbow and Fallbrook customers, create environmental impacts that haven't been studied, and impair the successful long-term planning efforts that have served our county well. And it would give Riverside County water agencies more control over San Diego County's water future, including water rate and property tax impacts. The Water Authority's formal response to the Fallbrook/Rainbow reorganization proposals and related documents are at www.sdcwa.org/lafco-reorganization.
It's critical that LAFCO and all the interested parties across San Diego County take the time to address the full scope of consequences created by these unprecedented proposals so we avoid unintended harm to our region. The Water Authority, its member agencies and regional planning agencies such as SANDAG have worked together for more than 75 years to provide this region with safe and reliable water supplies. Trying to turn back the clock now is a costly, difficult process with numerous impacts to Fallbrook and Rainbow customers and across the region.
As we transition to the new Board leadership in October, I trust that you will give incoming Chair Gary Croucher and Vice Chair Christy Guerin the same support that you've given to me over the past two years. And don't forget that whatever the challenges, San Diego County is stronger together.
View From The Chair represents the viewpoints of Jim Madaffer, Chair of the San Diego County Water Authority Board of Directors.
https://www.waternewsnetwork.com/wp-content/uploads/2020/06/Madaffer-Jim-Bio-Pic-1-primary-View-lt.jpg
450
845
Ed Joyce
https://www.waternewsnetwork.com/wp-content/uploads/2018/02/water-news-network.png
Ed Joyce
2020-09-18 13:41:08
2020-09-22 16:44:44
Threat Emerges to Reduce Water Supply Reliability, Fracture Region