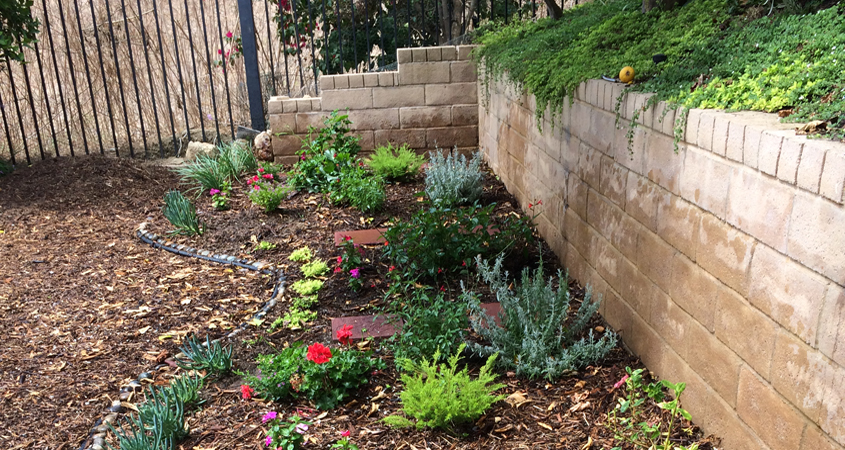 More than 225 San Diego County homeowners have transformed their landscapes into beautiful, climate-appropriate mini-watersheds through the Sustainable Landscapes Incentive Program developed by the San Diego County Water Authority and its partners.
Since the program launched in October 2016, more than 354,000 square feet of turf has been removed and replaced with sustainable landscaping. Approximately 100 projects are still under way, though the program isn't taking new applications.
Instead, a new generation of rebates is available through the Landscape Transformation Program offered by the Water Authority and the Metropolitan Water District of Southern California. Residential rebates start at $1 per square foot, up to $1,500 per year. In the Water Authority's service area, participants can receive $2.75 to $4 per square foot, depending on their retail water agency and funding availability. For more information, go to SoCalWaterSmart.com.
"We are leaders in developing innovative initiatives like the Sustainable Landscapes Program, and we are pleased to see other programs embracing the same holistic approach," said Carlos Michelon, who leads the Water Authority's conservation team.
Removing turf grass is one of the best ways to reduce outdoor water use – but it's just a piece of the larger movement toward sustainable landscapes. A holistic approach to environmental stewardship involves enhancements such as reducing or preventing wasteful runoff by using rainwater capture or filtration systems, along with other upgrades.
In San Diego County, the Sustainable Landscapes Program helped generate substantial interest, and it set the bar for similar efforts to include education, technical assistance and incentives.
"As with the initial Sustainable Landscapes Program, the new incentive program requires that homeowners incorporate the four key components of sustainable landscaping: healthy soils, high-efficiency irrigation, rainwater harvesting and climate-appropriate plants," said Jana Vierola, a water resources specialist for the Water Authority.
"People are putting much more thought and care into their landscapes," she said. "It's not just gravel and two plants. People are creating sustainable designs for much more of a long-term commitment."
An example of the upgrades inspired by the Sustainable Landscapes Program:
Free WaterSmart classes help homeowners achieve successful results
Vierola said homeowners interested in sustainable landscaping should take advantage of the Water Authority's free WaterSmart classes and other resources.
"Residents who participate in our classes and follow the guidebook tend to have more successful projects," Vierola said. "Through these educational programs and resources, customers get a better understanding of best practices and recommendations for a watershed approach to landscaping."
The next Three-Hour Landscape Design for Homeowners workshops are August 28 in Encinitas, September 8 in Fallbrook, September 22 in Oceanside, and October 27 in Vista. Click here for details.
https://www.waternewsnetwork.com/wp-content/uploads/2018/08/Sandra-Scott-AfterWall-845X450.jpg
450
845
Gayle Falkenthal
https://www.waternewsnetwork.com/wp-content/uploads/2018/02/water-news-network.png
Gayle Falkenthal
2018-08-21 00:28:59
2018-08-20 14:29:15
Sustainable Landscapes Takes Root in San Diego