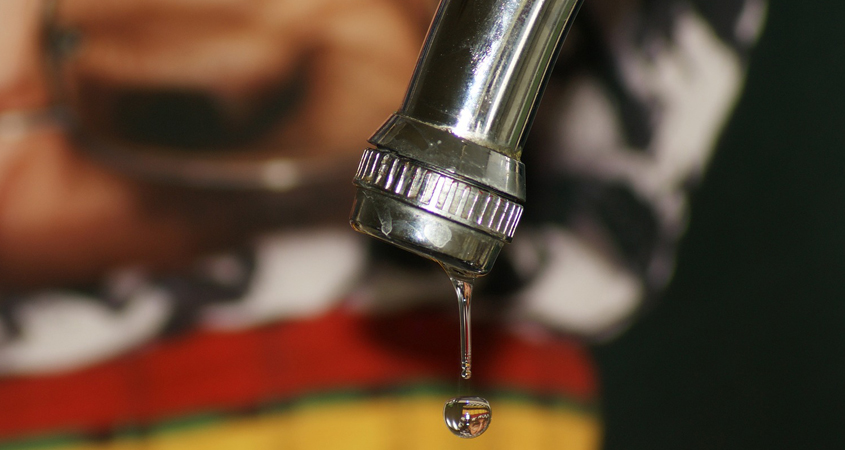 Local water agencies are planning to offer rebates or professional help to customers who find and repair water leaks as part of national Fix a Leak Week activities March 18-24.
Fix a Leak Week is a reminder every March to check indoor and outdoor plumbing systems for leaks.
The Water Authority offers tips on how to identify and fix leaks around your home. Check WaterSmartSD.org for tips and for more information about Fix a Leak Week.
The U.S. Environmental Protection Agency reports that household leaks can waste nearly 1 trillion gallons of water annually nationwide. Average household leaks can account for nearly 10,000 gallons of water wasted every year – the amount of water needed to wash 270 loads of laundry, according to the EPA. Repairing a leaky toilet can save up to 500 gallons of water a day. That's enough to fill a backyard swimming pool.
Common types of leaks found in the home are worn toilet flappers, dripping faucets, and other leaking valves. By fixing easily corrected household leaks, homeowners can save up to 10 percent on their water bills.
Sweetwater Authority offers rebates
During March, the Sweetwater Authority offers its customers rebates of up to $75 for leak repairs. Residential and business customers in the district may also schedule a free water audit to evaluate the water efficiency of their property.
Fix a leak during Earth Month in Oceanside
The City of Oceanside offers a Fix a Leak Workshop in conjunction with its Earth Month celebration in April.
A free three-hour workshop "Common Leaks and How to Fix Them" is scheduled for 9 a.m. to noon on Friday, April 26, in the Oceanside Civic Center Community Rooms.
A plumbing professional will describe how to identify and fix leaks.
Residents are encouraged to bring their questions. Attendees will receive a home water audit and leak detection kit. Attendance is free, but seating is limited. Email  to reserve a spot.
https://www.waternewsnetwork.com/wp-content/uploads/2019/03/Fix-a-Leak-tap-Traphitho-PixabayCC-845X450.jpg
450
845
Mike Lee
https://www.waternewsnetwork.com/wp-content/uploads/2018/02/water-news-network.png
Mike Lee
2019-03-14 11:22:31
2019-03-14 11:22:31
Save Water During Fix a Leak Week