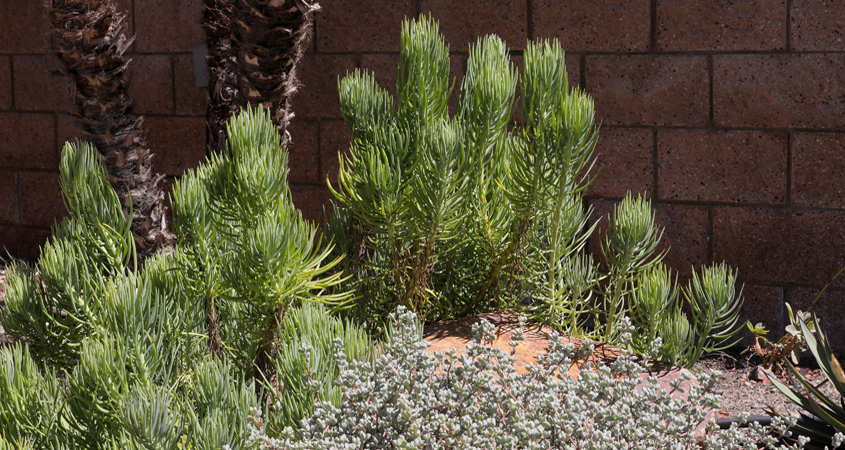 Every garden has completely different cultivation characteristics, even those located in the same general climate zone. For example, there will be areas where plants will flourish.
Numerous features affect your growing conditions. Structures, walls, fences, and other plants can affect the amount of sun and shade in a garden. There can be hills and hollows in your front yard that may collect cold air. Or, because your property is sloped, you don't get frost when your neighbors do.
Individual microclimates may differ significantly from the general climate of an area. To be sure you match the right plant choices to your conditions, you need to identify and map these microclimates. Start by walking around your property at different times of day. Observe conditions and take notes.
Choose plants that will thrive
Determine which plants will work in your new garden, and which should be removed or avoided. Outline the canopy area of the plants being retained. Note the name, general size, and health of the plants.
Do any of these plants seem "unthirsty?" Many plants can thrive on less water when they are well established, with deep healthy roots. Old rose bushes and large shade trees are two good examples. These drought-tolerant plants are worth keeping if possible, especially if they are mature.
Note sun and shade patterns
Mark the areas that receive sun all day, and areas that are shaded all or part of the day. Also note which areas receive only partial sun, or a few hours of direct morning sun, midday sun, or late afternoon sun.
In choosing landscaping plants, make sure to select those that are appropriate to the sunlight patterns of the garden. Plants marked as "full sun" will not be happy in full shade, and vice versa. Don't work against their requirements.
Group plants for similar needs
Group plants with similar water requirements together. Make sure plants with different water needs are not combined. Some sun-loving plants have moderate water needs, and some have very low water needs. If these are mixed together, one will always suffer if the watering routine works for the other types. 
This article is part of a year-long series inspired by the 71-page Sustainable Landscapes Program guidebook available at SustainableLandscapesSD.org. The Water Authority and its partners also offer other great resources for landscaping upgrades, including free WaterSmart classes at WaterSmartSD.org.
https://www.waternewsnetwork.com/wp-content/uploads/2018/12/JeffMoore.9.12.2018x016-845X450.jpg
450
845
Gayle Falkenthal
https://www.waternewsnetwork.com/wp-content/uploads/2018/02/water-news-network.png
Gayle Falkenthal
2021-06-03 07:00:02
2021-05-27 16:26:06
How to Choose Plants for Landscape Microclimates