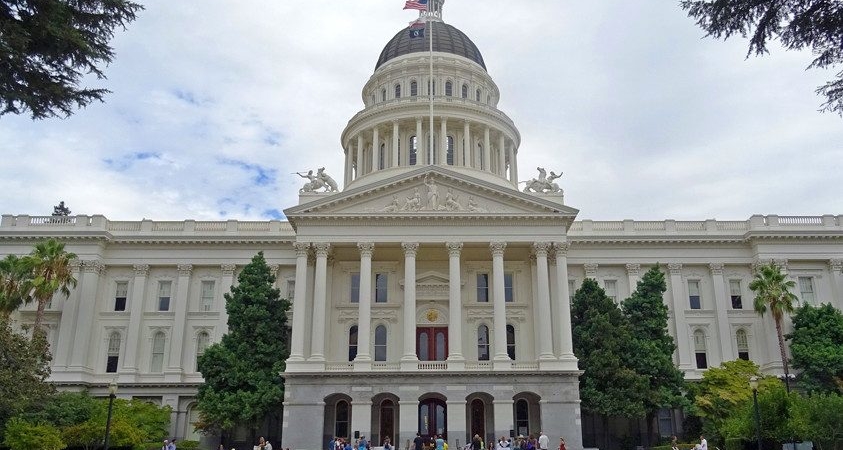 San Diego County Water Authority Board Chair Jim Madaffer today praised planning efforts by state Senate President pro Tempore Toni G. Atkins of San Diego and other state Senate leaders to help guide California's economic recovery from the COVID-19 pandemic.
The senate plans include funding to create jobs, boost infrastructure investments and to protect renters and landlords.
"We are very appreciative of President pro Tem Toni Atkins' efforts to advance immediate action on economic recovery and creative solutions to jump-start California's economy without exacerbating the already-challenging fiscal conditions being experienced at the state and local government levels," Madaffer said. "We look forward to engaging on the details and partnering with the state to move forward on shovel-ready water and energy infrastructure projects that can help the state's economic recovery gain traction."
The Water Authority pledged to work with Sen. Atkins as the Legislature begins the challenging – but necessary – work of crafting comprehensive and responsible solutions to address the crisis and begin the task of restoring the economy.
Economic Recovery Fund
One of the proposals would create a $25 billion Economic Recovery Fund through establishment of prepaid future tax vouchers from 2024 through 2033. The funds could be used to accelerate infrastructure projects and boost the green economy.
It would also create jobs and provide a myriad of services and resources, from small business and worker assistance and retraining to wildfire prevention response and schools most harmed by campus closures.
In addition senate leaders outlined a budget approach to help the state rebound from COVID-19.
"Our goal is to offer ideas for our state budget and economic recovery that take a responsible approach to planning for our state's spending, while also keeping in mind the needs of Californians, millions of whom have been adversely impacted by the pandemic," said Atkins.
https://www.waternewsnetwork.com/wp-content/uploads/2020/05/cq5dam.web_.843.474.jpeg
474
843
Ed Joyce
https://www.waternewsnetwork.com/wp-content/uploads/2018/02/water-news-network.png
Ed Joyce
2020-05-13 09:50:12
2020-05-14 10:41:00
California Senate Leaders Propose Economic Recovery Plan