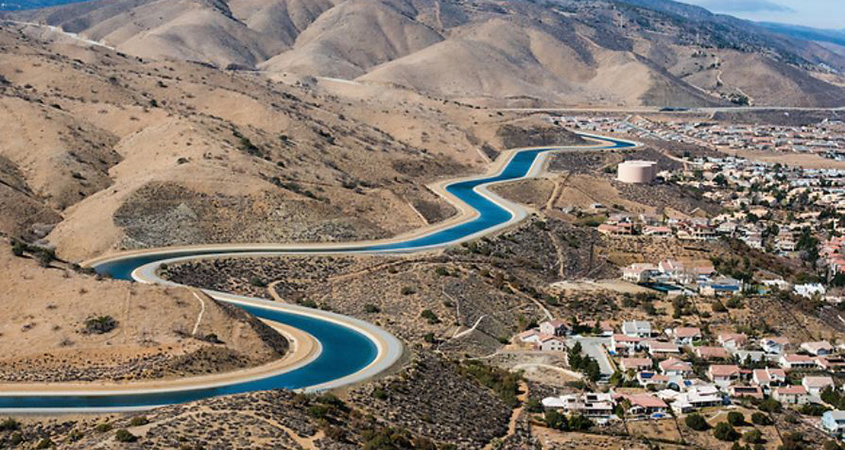 The state Assembly and Senate passed legislation to provide $130 million to provide safe drinking water for Californians lacking access to healthy water.
The state Senate approved the bill 38-1 Monday. The Assembly passed the bill 68-0 on July 5.
The legislation now heads to Gov. Gavin Newsom for his signature.
No water tax
Newsom and others in the Legislature had proposed a tax on residential water bills to pay for projects to provide safe drinking water for residents that don't have access to it. Water industry groups, including the San Diego County Water Authority, were among the broad coalition of water, business and civic interests that opposed the tax.
"Thanks to the efforts of Senate President Pro Tem Toni Atkins and her staff, Californians will not face a drinking water tax," said Glenn Farrel, government relations manager for the Water Authority. "Her leadership was vital to securing the funding needed to provide safe drinking water for the communities in California where unhealthy water is a problem."
Historic funding solution
Funding to clean up contaminated water will instead come from California's cap-and-trade program.
SB 200, which creates the Safe and Affordable Drinking Water Fund, is the second part of an historic funding solution for disadvantaged communities in the state that do not have access to safe drinking water.
The first part is in the state's 2019-'20 budget, which Governor Newsom signed on June 27. The budget allocates $100 million from the Greenhouse Gas Reduction Fund (GGRF) and $30 million from the General Fund for the current fiscal year. SB 200 provides $130 million per year from the GGRF for safe drinking water for future years until 2030.
Safe drinking water
The funding is intended to assist communities in paying for the costs of obtaining access to safe and affordable drinking water, including treated contaminated water.  Many of those residents live in the San Joaquin Valley and rural areas of the state.
Smaller water districts will also be able to tap the funds to help with their operating costs, and possibly merge with other small districts.
The California State Water Resources Control Board has identified 329 water systems statewide that serve contaminated drinking water or cannot provide reliable water service due to unsound infrastructure or lack of resources. Most of the systems are in rural areas and serve fewer than 10,000 people.
A proposed tax on California's drinking water in 2018 was also scraped by then Gov. Jerry Brown and legislative leaders.
https://www.waternewsnetwork.com/wp-content/uploads/2019/07/Calif.-Aqueduct-CaDWR-WNN-water-tax.jpg
450
845
Ed Joyce
https://www.waternewsnetwork.com/wp-content/uploads/2018/02/water-news-network.png
Ed Joyce
2019-07-10 09:00:14
2019-07-10 09:16:59
California Legislature Passes Safe Drinking Water Fund