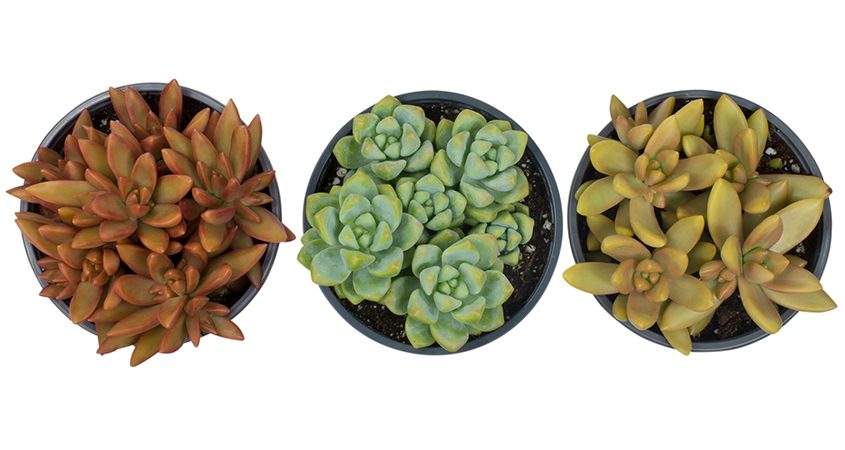 The San Diego County Water Authority and three member agencies are partnering with Altman Plants for an Adopt-A-Plant event Saturday in Encinitas.
Vista-based Altman Plants, the largest nursery plant grower in the nation, has led efforts to increase water-efficiency and sustainability. The first 500 guests will receive free Smart Planet-brand drought-tolerant succulents to spur more residents to adopt water-efficient landscaping.
Water Authority member agencies – City of Carlsbad, Olivenhain Municipal Water District, and the San Dieguito Municipal Water District – have joined Altman Plants to highlight how WaterSmart plants, and landscaping and irrigation techniques can save our most precious natural resource.
Adopt-A-Plant
The event, at the Encinitas Home Depot from 9 a.m. to Noon, also includes an appearance by Geena the Latina, an iHeart radio personality who is promoting WaterSmart living on behalf of the Water Authority, and even an Altman employee dressed as a cactus.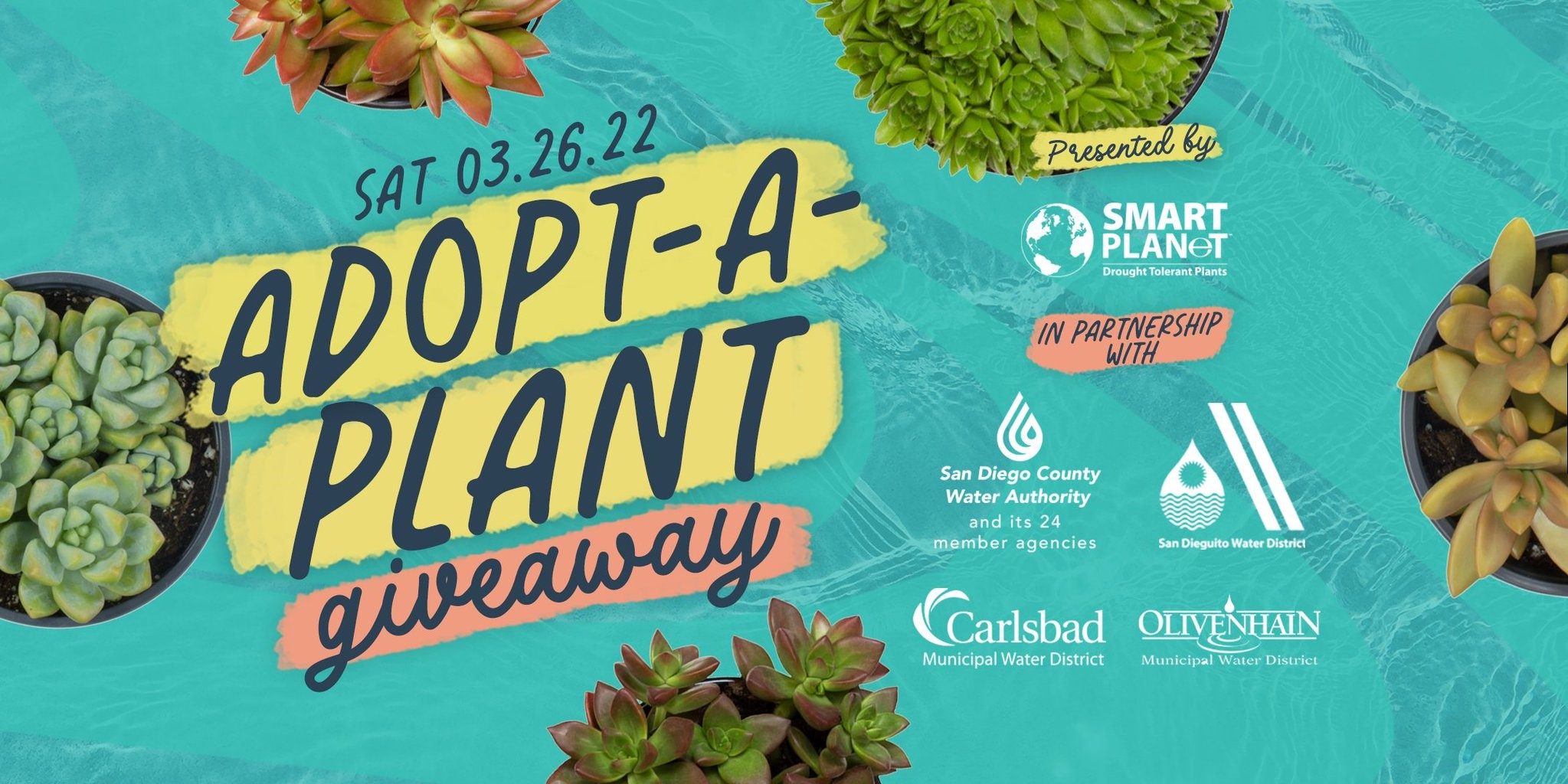 WaterSmart landscaping
The plant giveaway is intended to promote WaterSmart landscaping as drought conditions statewide underscore the importance of carefully managing water.
"Tossing your turf and converting to a WaterSmart landscape is one of the most important ways that residents and businesses can reduce their water use permanently," said Denise Vedder, Water Authority director of public affairs. "There are many beautiful low-water and native plants available that thrive in our region and combining those plants with water-efficient irrigation systems and sustainable landscape practices creates a beautiful landscape."
Reliable water supplies are essential to the success of Altman Plants and the more than 5,000 farmers in San Diego County. The Water Authority and its 24 member agencies support the region's growers, who generate more than $1.8 billion annually.
"San Diego farms have specialized in integrating agricultural activity and urban living, growing crops that optimize limited acres," according to the San Diego County Farm Bureau. "San Diego far surpasses its fellow top producing counties in terms of average dollar value per acre with an agricultural production more valuable than other urbanized areas of California, such as San Francisco, Orange County, and Los Angeles combined."
Small beginnings for nursery giant
The nation's largest nursery plant grower has small roots, beginning in a Los Angeles backyard, and now stretches from San Diego County to the East Coast.
Altman Plants started in Ken & Deena Altman's backyard in 1975. What began as a hobby, based on the couple's interest in plants slowly transformed into a wholesale nursery business encompassing more than 1,700 acres in six states. The business began with a plant catalog of unusual succulents.
Later, the Altman's would sell plants to local retail nurseries. The retailers loved the unusual and varied plants, and so did their customers. Altman Plants became more and more important to retailers because of their quality plants and innovative products.
For Altman Plants, water-efficiency, sustainability and WaterSmart operations are second nature, and the March 26 plant adoption event is another example of how the company gives back to the community.
The Water Authority, its 24 member agencies, and partners, offer numerous classes, rebates and other resources to help make WaterSmart living simple. More information at watersmartsd.org. 
(Editor's note: The  City of Carlsbad, Olivenhain Municipal Water District, and the San Dieguito Municipal Water District are three of the San Diego County Water Authority's 24 member agencies that deliver water across the metropolitan San Diego region.)
https://www.waternewsnetwork.com/wp-content/uploads/2022/03/3pk_1qt_sedum_smart_planet_top.jpg
450
845
Ed Joyce
https://www.waternewsnetwork.com/wp-content/uploads/2018/02/water-news-network.png
Ed Joyce
2022-03-22 09:09:51
2022-03-22 09:09:51
WaterSmart Drought-Tolerant Plant Giveaway in Encinitas