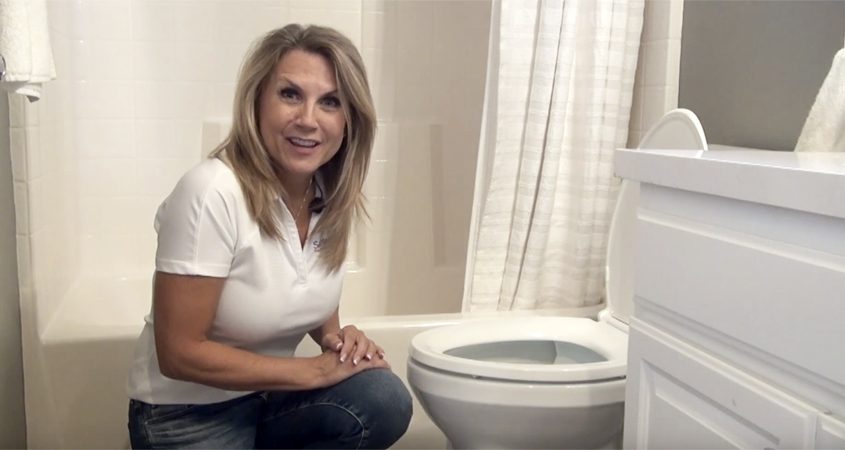 Fix a Leak Week is a time to check indoor and outdoor plumbing systems for leaks. This year's reminder about water conservation comes as California and much of the U.S. Southwest are in the third consecutive year of drought.
Minor water leaks account for more than one-trillion gallons of water wasted each year in homes across the United States. One-trillion gallons equals 3.068 million acre-feet, nearly enough water to meet the needs of San Diego County for seven years.
Fix a Leak Week started in 2009 by the Environmental Protection Agency's WaterSense program to educate water users and promote the importance of repairing leaks to conserve and protect the water supply.
The week highlighting water conservation is supported by regional WaterSense partners throughout North America, including the San Diego County Water Authority, its 24 member agencies and water agencies throughout the country.
Fix a Leak Week 2022 resources
The Water Authority won its third WaterSense award for Excellence in Collaboration and Promoting WaterSense Labeled Products in 2021.
The Water Authority also partnered with San Diego Gas and Electric to install nearly 4,000 WaterSense labeled showerheads for residents in the area and helped residents save water outdoors through its WaterSmart Contractor Incentive Program, which installed more than 1,000 WaterSense labeled irrigation controllers to achieve six million gallons in water savings
Repairing a leaky toilet can save up to 500 gallons of water a day. In just a month, that's enough to fill a backyard swimming pool.
The Vallecitos Water District and City of San Marcos are partnering to provide Fix a Leak resources to its customers, including a new website, bill statements, and a demonstration video. It features San Marcos Mayor Rebecca Jones showing a simple method for detecting a toilet leak.
The Sweetwater Authority will participate in Fix a Leak Week 2022, offering tips for consumers and rebates of up to $75 for leak repairs made through June 30. See its website for details and an application. Sweetwater customers can schedule a free water audit by calling the Water Efficiency Hotline at 619-409-6779 or email
Simple fixes save water and costs
Common water leaks such as leaky showerheads or dripping faucets are often easy to fix, requiring common tools and hardware that can pay for themselves in water savings. How much? According to the EPA Fix a Week Leak website, each average household with unaddressed leaks can account for 10,000 gallons of water loss every year, enough to wash 300 loads of laundry.
Investing just 10 minutes to perform a quick search of your home and fixing them can save an additional 10% on your water bill.
Check WaterSmartSD.org for tips, rebates, and more information about Fix a Leak Week.
(Editor's note: The Vallecitos Water District and Sweetwater Authority are two of the San Diego County Water Authority's 24 member agencies that deliver water across the metropolitan San Diego region.)
https://www.waternewsnetwork.com/wp-content/uploads/2022/03/Fix-A-Leak-Jones-845X450.jpg
450
845
Gayle Falkenthal
https://www.waternewsnetwork.com/wp-content/uploads/2018/02/water-news-network.png
Gayle Falkenthal
2022-03-11 15:39:53
2022-03-11 16:23:04
Invest In Water Conservation During Fix a Leak Week 2022