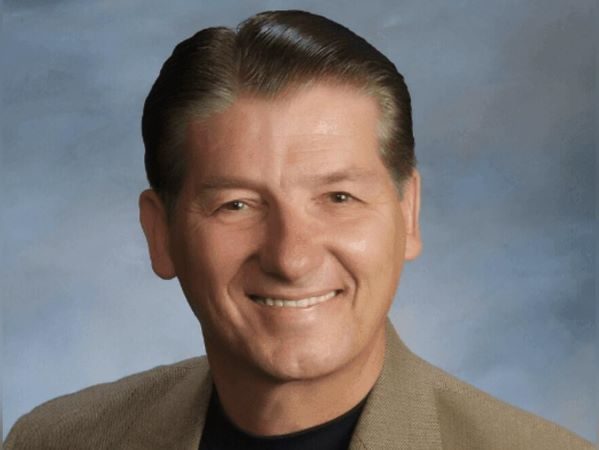 Padre Dam Municipal Water District Board Vice President August Caires died August 2 from pancreatic cancer. He was 76 years old.
"Augie served this District and his community with outstanding distinction for nearly 30 years. He was a good friend and colleague to many of us," said Padre Dam Board President Bill Pommering. "He will be missed greatly."
Caires led the District as General Manager from 1993 to 2006 and served on Padre Dam's Board of Directors from 2007 to 2023. He served as Board President in 2009 and 2017 and Vice President in 2008, 2011, 2015-2016 and 2023. Caires served on the East County Advanced Water Purification Program's Joint Powers Authority Board of Directors from 2019 to 2023. He was also a Veteran of the United States Army.
Decades of public service
During his tenure, he represented Padre Dam on the San Diego Metro Commission/Metro Wastewater Joint Powers Authority, the San Diego Independent Rates Oversight Committee, the Association of California Water Agencies' Water Management Committee and the Association of California Water Agencies/Joint Powers Insurance Authority. His commitment to the community extended beyond his role with Padre Dam; he served on the Grossmont College Foundation Board as well as 40 years as a member of the Rotary Club of Santee-Lakeside, serving as President for three terms and earning the Rotarian of the Year award for demonstrating "Service Above Self."
Caires' professional background includes 41 years of public service, including 27 years as a public agency CEO. Among his many accomplishments as Padre Dam's General Manager, Caires created the Workforce Partnership which made labor, management and the Board equal partners in strategic planning – a great tradition of collaboration that continues today. In 2002, Caires was honored as one of the Top Ten Leaders in the Public Works Profession in the United States and Canada by the American Public Works Association.
"Augie's passing leaves a deep sadness among Padre Dam employees." said Board President Pommering. "I have known and worked with him since 2009. I will miss his counsel, I will miss his friendship and I will miss Augie."
Leadership ensures water reliability
Caires was a tireless proponent of infrastructure integrity, water quality and fire safety. His aspirations and advocacy for the Santee Lakes Recreation Preserve resulted in the planning and approval of many projects, and his forethought and leadership were instrumental in making it a nationally recognized, award winning park. He was a strong advocate for ensuring water reliability while working to keep costs down, and was instrumental in the District's efforts to advance water recycling and bring a local water supply to East County through the East County Advanced Water Purification Program.
During his time as General Manager, Caires played a pivotal role in the building of a new Customer Service Center in order to co-locate the District's Administration offices with the Operations facilities already located at Santee Lakes. In July 2023, the building was rededicated as the August A. Caires Customer Service Center in recognition for Caires' outstanding public service to the District, community and San Diego region.
Padre Dam Municipal Water District Board Vice President August Caires died August 2. He was 76 years old.
"Augie served this District and his community with outstanding distinction for nearly 30 years. He will be missed greatly." https://t.co/4BcsCEIJzj #PublicService #cawater

— San Diego County Water Authority💧 (@sdcwa) August 9, 2023
(Editor's note: The Padre Dam Municipal Water District is one of the San Diego County Water Authority's 24 member agencies that deliver water across the San Diego County region.) 
https://www.waternewsnetwork.com/wp-content/uploads/2023/08/Caires-1-primary.jpg
450
599
Mike Lee
https://www.waternewsnetwork.com/wp-content/uploads/2018/02/water-news-network.png
Mike Lee
2023-08-09 09:01:42
2023-08-09 11:40:36
Padre Dam Board Vice President August A. Caires